08.06.2016
News: Techland has released what essentially amounts to a "GOTY" edition for their popular zombie game, Dying Light. Enhanced version of the game - Dying Light is now bigger, better and scarier than ever before.
Expanded with Dying Light: The Following - Investigate a mysterious and secretive society as you leave the quarantine zone and travel to a seemingly serene countryside which is a region bigger than all areas of the original game combined. Drive to Survive - Dying Light: The Following introduces drivable dirt buggies that you can freely customize and upgrade with special weapons, attachments and paint jobs to create your deadliest weapon yet.
Check out the trailer that was released to coincide with today's release and tell us what you think.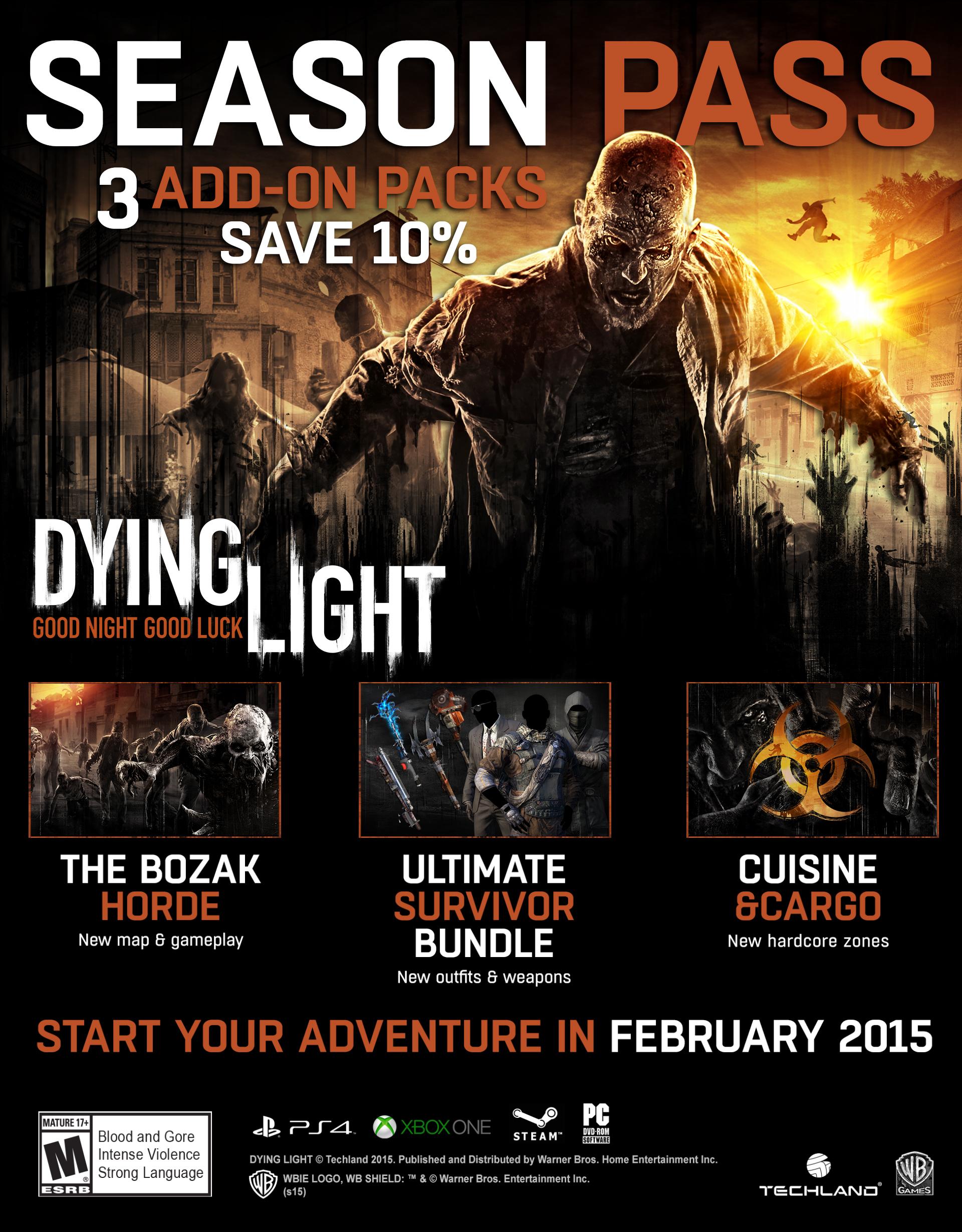 Priced at $19.99 (so about ?13), developer Techland tweeted that its Season Pass will contain three add-ons with a total of one new map, two hardcore missions, three special skins and four new weapons. Cuisine & Cargo will be the first expansion, adding two hardcore missions - one set in a fancy restaurant and the other in an abandoned railroad yard.
Ultimate Survivor Bundle adds three special outfits and four blueprints to make new weapons. And finally, The Bozak Horde puts players in an arena and pits them against increasing waves of enemies in either solo or co-op play. Dying Light is coming to Europe on 30th January on PS4, Xbox One and PC, as its PS3 and Xbox 360 versions were recently cancelled.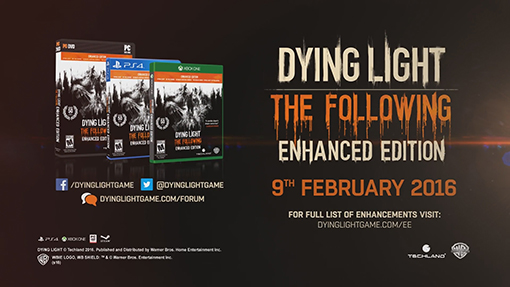 Follow the games you're interested in and we'll send you an email the instant we publish new articles about them. Cool concept art of the game locations as well as a great fan art of Adam taking on some enemies.