25.12.2013
Don't even wait for a calamity before you start planning for emergency procedures – you need have everything in order even if you're living in an area that's not prone to disasters. Insurance – There is no guarantee that you'll be able to salvage all of your equipment and paperwork in the event of a natural disaster, so find an insurance company that covers the most likely risks. Document protection – Every business has paperwork, and losing any of your important files and data can be really disastrous for you.
Communication – Of course, one of the best ways to lose customers across the country is to stay completely unreachable during a disaster.
Electricity and Internet – Want to be able to keep working despite power outage and Internet downtime? Employees that know what to do – You can't do everything, which is why you need to make sure that you have people who can handle a calamitous situation and brief them on the necessary protocols in the event of a natural disaster. You can't expect things to go back to normal once the storm (literal or metaphorical) has passed. Call your insurance agent – They'll help you figure out how much reparation your base of operations need, and cover costs for what they can.
Contact clients and customers – Whether or not you're operating during the calamity, you need keep your customers and clients updated on the status of your operations.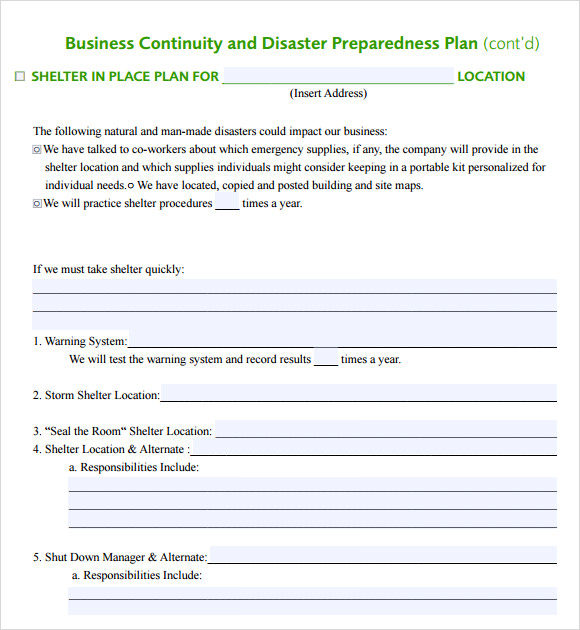 If necessary, find extra funding – You may have prepared for this disaster, but that doesn't mean that you were able to save up enough money to cover all the issues you need to address in the wake of the event.
Advertise Your Business with Promotional GiftsUnderstanding How Public Policy can Influence your Company's FinancesCorporate Chaos? These recovery resources, brochures, and tips are here to help you in the process of recovery. Be the first to hear about new FREE (and timeley) Buttoned Up printables, get a synopsis of recent blog posts delivered right to your inbox once a week, and of course get super discounts just for signing up! Among other things, they have to either pull back on, if not completely halt, their operations to ensure the safety of their people, their products, and the like. Otherwise, you'll be scrambling to make sure you'll be okay when the news reports come in and frankly, going on panic mode at that point can only make things worse. Make sure that you have a heavy-duty safe like SentrySafe where you can store printed copies, and are employing a secure online back-up service like SpiderOak.
To minimize this problem, invest in a cloud-based business telephone service like RingCentral so you can have phone service during the calamity and have your calls routed to alternative phone lines if needed. Then invest in a PowerReady Indoor Power System and rent a satellite antenna from GATR Technologies.
Even with the pre-disaster measures you've taken, the business probably still incurred some kind of damage over the course of the catastrophe, and you need to work on getting back to the level of service you used to offer to your customers.
Once you get this out of the way, you can have a better idea of how to proceed with getting back on your feet. At the same time, they need to make sure that they don't lose any customers while they're not running at 100% capacity.
You can also reach out to check if they're doing okay; your genuine concern breeds loyalty under the circumstances. The only way to do that is to have protocols that can address issues that can arise from a calamity situation. That way, you minimize the damage that a hurricane or any similar circumstance can inflict upon you.