16.07.2014
A study by Expedia in the UK has shown that there are a number of benefits from holidaying, with many of the benefits.. Having booked an economy class return trip from Singapore to Bangkok, and chosen my seats upon purchase as a benefit for Silver-tier Marco Polo Club members, I was suprised to be asked for seat preference on aisle or window when checking in at Changi Terminal 1. After the prompt check in, I was issued the Lounge invitation for the Skyview Lounge which Cathay Pacific operates, and serving as lounge for other carriers like Garuda Indonesia.
I helped myself to a cup noodle and browsed through the various offerings of pastries, sandwiches and drinks offered. After a short while in the lounge, I headed straight to the boarding gate, only to find that most of the passengers had boarded and I was one of the few remaining passengers to board. It seemed that it was a full load on the B777-200 regional flight to Bangkok and eventually Hong Kong this afternoon. Shortly after the plane reached cruising altitude, seat belt signs were turned off and meal service was started. The grilled scallops was great, bringing me back to the excellent scallop appetizer I also had on my Dragonair flight. Flight attendants then went around offering duty free items around the cabin before the captain called for descent shortly afterwards at around 15:54 Singapore time.
Our plane docked at the end of the terminal as it allows disembarkation of passengers headed to Bangkok while passengers headed to Hong Kong are requested to remain on board. Looking back on the trip, I was not so impressed by the service offered by Cathay Pacific on their Business Class and even found the service on Dragonair to be a notch higher. Usually the main dish could be chicken or fish fillet, and the second meat choice should be beef or lamb. Though one could always request for a vegetarian meal on check-in or when purchasing tickets online. On the last morning, I had another nice serving of coffee with danish pastries which I had while watching the day's news from the bed. I took a taxi from the hotel as I didn't really want the hassle of taking the public transport and for wanting to check out Cathay's Lounge in Bangkok.
Security check and immigration which followed after check-in was quick and efficient, and I was soon through into the main departure concourse, greeted by this large sculpture of Thai mythical guardians and people carrying what looked like a three-headed dragon. Food inside the lounge was alright and I thought the lounge offerings were better compared to that in Singapore.
I was offered drinks and I initially requested for the Pacific Sunrise drink which is another of Cathay's signature drink, but the stewardess thought they were only offered on flights to Hong Kong.
In recent years, more and more corporate travellers have chosen to stay at local Guesthouses and Bed and Breakfasts rather than hotels. It seems I have scored yet another upgrade with Cathay Pacific, and I asked for a window seat on this flight, similar to my original window seat arrangement. Cathay's airport and ground services in Singapore seems lacklustre at most, with departures from the antiquated Terminal 1, the small and unimpressive Skyview Lounge with limited food offerings and small space. My late boarding of the plane also meant I skipped on the welcome drinks but boarding was completed in no time so there is no need for one either. The descent was quick and before long we landed at Bangkok's vast international airport at Suvarnabhumi by 15:12 local time which was an hour later than Singapore.
My seat mate on the aisle seems headed to Hong Kong while most of the Business pax started to retrieve their luggage from the overhead compartments.
This is especially when comparing the 2-3-2 abreast Business Class seats on Cathay's 777 with the 2-2-2 abreast Business Class seats on Dragonair's A330. It wasn't on the menu though, since what was on the menu has been reprinted on the above post. I have included some photos of the 3 days I spent in Bangkok, and thought that it is a really nice city to spend time in to explore a unique culture within S.E.
Then, it was time to prepare myself for the flight back to Singapore as I began to pack my bags and check that I don't leave anything behind.
Being a Sunday morning, there wasn't much traffic along the roads and it was a smooth journey in the city centre, as the taxi driver pointed out to me some of the malls I have yet to visit in Bangkok.
The concourse spread out on both sides of the airport and with lots of time to spare, I decided to do some shopping first at the airport and found some really good prices on a winter jacket which would be useful for my upcoming trip to North America for snowboarding.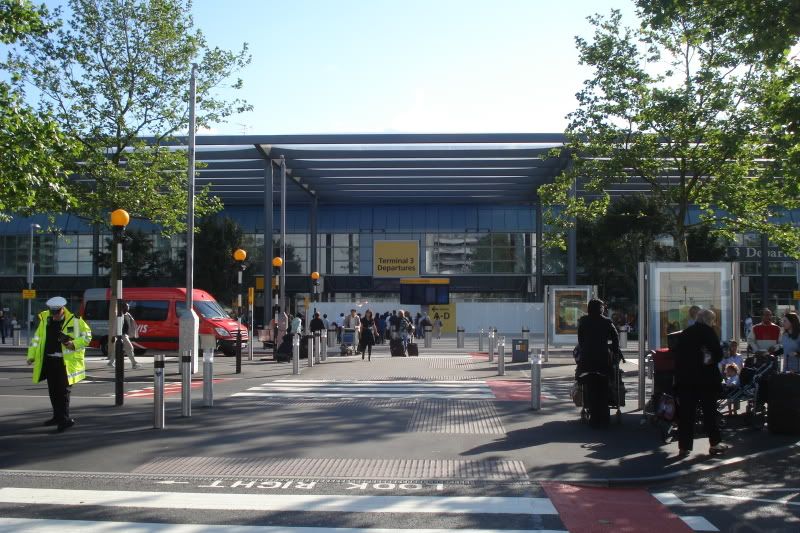 Since it was not available, I stick to Apple Juice, though not long afterwards, the same stewardess returned and apologized, stating that the drink is actually available and asked if I would like one. Staying in touch with the needs of our corporate travellers, we have created the Red Stamp Club. In return they receive benefits such as access to tens of thousands of our travellers, positive exposure through HRG Rennies Travel marketing campaigns, assistance in becoming Health and Safety compliant, preferred procurement, reduced Merchant Costs and many more.
We have published a cookies policy, which you should read to find out more about the cookies we use. This was totally unexpected having actually checked my online status the day prior to departure when I still saw my original seat at the back of the cabin. Lucky for aviation enthusiasts, the Lounge had great views out towards the tarmac offering plenty of plane spotting opportunities.
Obviously, the security personnel had to take a lot of stuff out of his bag and he seemed half-puzzled, half-resigned to all this trouble.
We were soon taxiing towards the runway on the opposite side, meaning the plane had to cross one of the overhead bridges spreading over the East Coast Parkway. A veriety of bread was offered with the appetizers and I selected the really crunchy garlic bread. Being my first time visiting Bangkok, the array of airlines in the airport was interesting enough to keep me glued to the window.
Our docking area puts passengers at the end of the terminal concourse and it as a really long trek to the immigration, and after the initial good impression of Bangkok's airport, it has to be said I had a long wait at passport control, even with a lot more counters open than Jakarta. For what it's worth the Dragonair's seats seems much wider and comfortable, and meal service much more complete with the whole mile including tea with the praline.
With my flight from Bangkok due to depart at 1245, I checked out after breakfast and called the bellboy to pick my luggage from the room and requested for a taxi as I settled the hotel bill. He was also quite talkative, and we got into a chat on car prices in Thailand and comparing that to Indonesia, albeit in a mixture of English and Thai involved since he wasn't that fluent in English.
Then at the Tod's boutique I got another good deal on a pair of their loafers and they had the size that would fit my Dad, and it would be my souvenir for him from Thailand then. There were also packets of crackers, potato chips and nuts which guests could help themselves too. Onboard the plane, I found my seat and stored my shopping bags on the overhead compartment while taking out my camera. It was thus a great choice I made to travel with Cathay on this route when many others budget airlines like JetStar, Tiger Airways and Air Asia flies this routing frequently. The lounge agent gave a flat 'no' as an answer, though I left earlier from the Skyview Lounge and decided to try my luck nonetheless. I made my way into the empty aerobridge and took my seat in the window seat, noticing the nearly full flight even in Business Class. The seats on the Boeing 777-200 seems antiquated and is similar to the seats on the regional Dragonair Business Class seats which I took between Hong Kong and Shanghai earlier this year. I chose the braised chicken main course which was another excellent choice and one of the best meals I had up above 30,000 feet. Two new airlines new to me I spotted included an Egyptair 777 with the Star Alliance livery and a Kenya Airways 777.
The number of visitors into this country is just phenomenal, and it took me about 45 minutes or so to finally get to the front of the line and collect my luggage. If I were a paying passenger on the cabin, I would totally have felt cheated of service by a 5-star airline.
The hotel stay was nice except for one incident when I requested for bedroom slippers, and the housekeeping staff was like checking the room for the slippers since there wasn't one in the room.
Before long, I arrived in Bangkok and was dropped off at Section gate 6 of the departure hall with lots of time left to explore the airport.
After much shopping, it seems I have lot of carry-on items, though luckily I am traveling on Business Class so I hope its not gonna be much of a trouble. I picked a few to put inside my bag just in case I didn't like the food provided or if I needed some snacks on my flight. The first thing I noticed about the seat was the newer seat in dark green compared to the blue furnishing of the older seat.
My seat mate has not arrived, but I had picked a window seat for this flight and the check-in agent was pleasant enough to give me the window seat. I did check prices for JetStar but found their prices to be uncompetitive compared to Cathay.
With a generous recline and comfortable footrest and adjustable lumbar support, this was adequate for a short regional routes not more than 3-4 hours.
By then, nearly all the luggages have been rotating on the carousel and not just the priority ones.
For a passenger travelling on an upgraded ticket, it beats having to pass 2 person to get to the aisle anytime and the meal service was satisfying with all the bells and whistles.
Somehow I don't see what is the big deal over a bathroom slipper that he had to search the whole room.
First though it was to check-in for my flight and I headed towards the self check-in counter which was the shortest amongst all the lines and was served almost immediately. I explored parts of the airport terminal and came across an interesting photo taken by the Royal Family on the sixtieth anniversary of the ascension of the King to the throne. The small lounge had a view of the tarmac, but the steel trusses around the airport meant that the view wasn't as good, though I did manage to get a glimpse of CX713 from the lounge. Instead of the 3 toggles that one use to operate the foot rest and recline of the seat, there was a touch-button controls by the side of the seat as well as an inflight entertainment controller by the hand-rest. The First Class Lounge was closed due to the lack of flights operated by BA and QF and the Business Class Lounge was virtually empty, with only a section of it being lit up. For longer regional routings, I doubt Cathay's business class could hold on its own compared to nicer regional offerings like Garuda's Executive Class flatbeds that is offered on Jakarta-Tokyo routes. Ice cream was Strawberry flavour and there did not seem to be any choices even for business class passengers, unlike in Dragonair flights. Like my Singapore-Bangkok flight, I got upgraded again on this journey which was really nice since I got to be able to travel on Business while paying for Economy. The photo did not just have the Thai Royal Family in it but also other royalties from around the world.
Seat pitch seems similar to the old style Business Class seats, though I found the older seats to be softer and slightly more comfortable.
I relaxed on my seat and looked out of the window, before my seat mate who is an Indian businessman arrived and took his seat.
Amazingly, I was allowed entry into the lounge though the lounge agent indicated no boarding call will be made for my flight. With roughly an hour more before boarding, I proceeded to the Cathay Pacific Lounge, but this lounge located at the G Concourse, which was closest to the boarding gate at G3 was relatively small. An Iran Air Jumbo Jet soon arrived just before the doors of the plane was closed and the captain requested for ground crew to leave the plane. The alcoholic cocktail Dragon Sunrise served on Dragonair seemed much better and the Cathay delight was too heavy for my palate. With Bangkok being a small hub for Cathay due to connecting flights that departs from Bangkok, CX actually operates 2 lounges in Bangkok, and the check-in agent indicated on a map the closest lounge to my boarding gate. I didn't bother to check out the other lounge as I found the airport to be quite inconvenient in providing access from one concourse area to the other. This lounge is not only spacious but was also impeccably served, though little food options were available. The Japanese Green Tea did not come with Praline, unfortunately which was really disappointing, when I usually enjoy this part of a Business Class flight the most. Perhaps it was a full business class cabin or that I was on an upgraded seat, the meal service felt no different to that on a regional economy class on a Dragonair flight.
Magazine options in this lounge was also much better with a larger variety of newspapers available. Other than the excellent main course and the glossy menus, it was nothing special to shout about.