62-Page Upgrade Option:
Increase Your Profit Potential with a Brand New Readymade eBook, More Traffic Generating Articles and a Set of 4 Reports!
This bundle is huge and it includes 20 more articles, 4 reports, and a full eBook! Check out the details here:
eBook: Unusual Ways to Manage Your Stress
This 8,516-word, 20-page book starts with an introduction and then covers the following chapters:

Chapter 1: Set Aside Time for Intentional Stress
Chapter 2: Isolate Yourself from Others
Chapter 3: Find a Break Room
Chapter 4: Take Up Dance Movement Therapy
Chapter 5: Tap into Your Inner Tween with Stress Relieving Slime
Chapter 6: Listen to or Watch Some ASMR
Chapter 7: Engage in Mindful Chores
Chapter 8: Befriend Your Stress
Chapter 9: Find a Fractal and Focus on It!
Chapter 10: Play a Prank or Do a Good Deed
20 Articles
1. Get Your Cortisol Tested for Treatment - 448 words
2. Recognize When Social Networks Are Causing You Stress - 423 words
3. Apps That Help Alleviate Stress - 420 words
4. How Pets Can Help You Keep Stress at Bay - 413 words
5. Avoiding Travel Stress So You Can Enjoy Life - 423 words
6. Is Stress Contagious? - 415 words
7. The Best Scents to Reduce Stress - 425 words
8. How Art Therapy Helps You Overcome Stress - 410 words
9. Swearing Helps People Let Off Stress Steam - 430 words
10. Stress Is Causing Some People to Lose Their Hearing - 412 words
11. Too Much Stimulation Is a Breeding Ground for Stress - 410 words
12. Teaching Kids to Learn Stress Management Early - 416 words
13. Foods That Have Stress Relieving Benefits - 454 words
14. The Most Prominent Stress Factors for Each Age Group - 437 words
15. Revise Your Language to Eliminate Stress - 452 words
16. Have You Cultivated a Stress-Filled Life? - 483 words
17. Donít Just Distract Yourself from Stress Temporarily - 419 words
18. Does Stress Cause Your Face to Break Out? - 437 words
19. Signs Youíre Stressed and You Donít Even Know It - 425 words
20. How Weighted Blankets Get Rid of Stress - 412 words
4 Reports

Report #1: Innovations in Stress Relief

This 5+ page, 1,965-word report starts with a short introduction and then covers the following:

- Bilateral Alternating Stimulation
- Biofeedback Devices
- Guided Stress Relief Apps
- Fisher-Wallace Stimulator
- Repetitive Transcranial Magnetic Stimulation

Report #2: Mastering the Art of Letting Go



This 5+ page, 2,192-word report starts with a short introduction and then covers the following:

- Refusing to Let Go Is Like Poisoning Yourself Slowly
- Five Things You Should Let Go of for Stress Relief
- Allow Yourself to Go Through Emotions
- Learn That Forgiveness Doesnít Mean They Got Away with Anything
- Channel Your Distress Into Something Positive

Report #3: Turn a Stress Activity Into an Enjoyable One

This 6-page, 2,625-word report starts with a short introduction and then covers the following:

- Traveling on Your Daily Commute
- Spending Time with People Who Stress You Out
- Exercising for Health and Fitness
- After Work Chores
- Pursuing a Higher Level in Your Career

Report #4: Design a Home With Less Stress in Mind

This 6+ page, 2,705-word report starts with a short introduction and then covers the following:

- Visual Cues That Remind You of Happy Moments
- Have a Place to Store Technology
- Cozy Spots for Rest and Relaxation
- Donít Ignore the Ambiance of Your Bedroom
- Bring Elements of Nature Into Your Home

Note: There are No Refunds on PLR!

Don't Forget:

Those who choose to upgrade have the opportunity to choose whether or not they want a total PLR membership on the next page with a very steep discount built in. Total membership gets you access to all past and future PLR released on my store (and there are hundreds of packs already there).

Upgrade Your Original Package for Just $1 Per Page: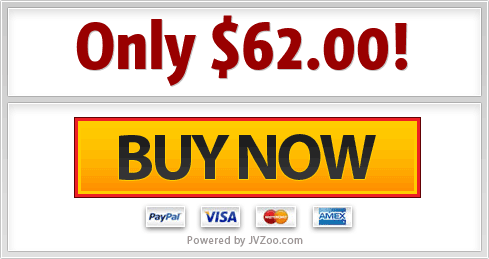 Questions?
Tiff ;)