Most People You Will Encounter Today Are Silently Suffering from Stress
Not Wanting to Burden Others or Admit the Toll It's Taking on Them, They Put on a Smile in Public and Turn to the Internet to Seek Help So That They Can Get Some Relief!
The topic of stress is at an all-time high right now, with just about every demographic suffering from it. It's affecting their physical health due to high levels of cortisol, it's making them emotionally incapable of living their best life, and it's causing many of them to turn to addictive behaviors or harmful habits to get through the day.
Look at the recent headlines in the news:
You'll have great opportunities to profit from helping people using both digital and tangible promotions that result in stress relief from common stressors such as work, relationships, health woes and more.
And if you're looking for a personally satisfying niche to be in - what could be better than helping people feel happier every day?
Personal Note:
I didn't know if I wanted to include this or not, but it's so important that I feel compelled to. Over the past 10 years, stress has taken a huge toll on me, which is why I'm so passionate about this topic - and as a consumer and sufferer, I will tell you that it's people like YOU who I turned to for help.
Regular information websites.
I didn't want to be on prescription medication - as many consumers don't - so I searched for stress relief tips and products and became a consumer.
The concept of this launch is to give your buyers the opportunity to address stress from three perspectives - how it affects the body, how it affects a person's mood, and how it affects their behavior (think addictions to self soothe).
For me personally, stress caused physical issues, made me feel sad or worried and I soothed with food.
30 Top Quality Pages of Consumer-Driven Content Meant to Educate and Get Your Reader to Take Action!
This is the perfect 30-page bundle for tapping into the stress niche because it includes articles and reports for all three aspects of stress reduction and management.
Here's what you get...
5 "How Stress Affects Your Body" Articles:
Stress Contributes to Pain in Your Body - 463 words

Your Sex Drive Can Be Erased from Too Much Stress - 487 words

Stomach Issues Arise Often from Chronic Stress - 478 words

Hair Loss Takes Root When Stress Sets in - 461 words

Energy Levels Plummet with Ongoing Stress - 461 words
5 "How Stress Affects Your Mood" Articles:


Stress Can Makes You Feel Nervous and Anxious - 468 words

People Who Stress More Have a Hard Time Relaxing - 472 words

Lack of Motivation Is a Direct Result of Too Much Stress - 495 words

If You Lack Patience, Stress Relief Might Be the Solution - 475 words

Feeling Down Can Be a Thing of the Past When You Learn Stress Relief - 468 words
5 "How Stress Affects Your Behavior" Articles:


Do You Turn to Drugs or Alcohol When Stress Sets In? - 475 words

Eating Issues Can Arise from Periods of Great Stress - 463 words

Have You Been in Hiding Because Social Stress Is Just Too Much? - 466 words

Exercise Avoidance Is Common with People Suffering from Stress - 492 words

The Blame Game Won't Help You Solve Your Stress Issues - 508 words
Report #1: Stress-Induced Insomnia Is a Brutal Cycle
This is a 5-page, 2,090-word report that starts with an introduction and then covers:
Causes of Stress-Induced Insomnia
Symptoms and Risks of Stress-Induced Insomnia
Treatments for Stress-Induced Insomnia
Prevention Techniques for Stress-Induced Insomnia
Report #2: A 2-Step Process to Heal from Mental Stress
This is a 5+ page, 2,150-word report that starts with an introduction and then covers:
Medical Issues that Could Be Causing Mental Stress
Signs of Medical-Related Mental Stress
Emotional and Lifestyle Causes of Mental Stress
Coping with Mental Stress
How to Prevent Mental Stress
Report #3: Handling Your Stress Is Crucial to Maintaining Your Relationships
This is a 5+ page, 2,104-word report that starts with an introduction and then covers:
How Stress Affects Your Behavior
How Stress Impacts You and Others
When Stress Strikes – Dealing with It
How to Maintain Boundaries Between Work and Personal Life
Be Strategic with Profiting from This PLR
There are many ways to cash in on this bundle of content. The great thing is that stress is evergreen and affects a wide audience - from kids to seniors and everyone in between, not to mention both genders.

Because this particular bundle is geared to three issues - body, mood and behavior - you have three unique ways to slant the material for a variety of profits.
For example, targeting the consumer's body issues from stress, you might focus on supplements to help the adrenal glands - or workout equipment to give them a boost of endorphins.
For the mood slants, you could introduce them to things like guided meditation, crafts, yoga, the law of attraction, deep breathing and more. There are also supplements for mood improvement as well.
And for the behavior issues, think of the many addictions people have that they want to overcome, and the process for breaking an addiction is stressful, too. You'll be able to introduce smoking cessation and other products to this niche (not just the tangible items like nicotine gum - but "how to" products as well).

Make sure you also keep in mind that stress is a niche that pairs nicely with others - like a fine wine. You can pair stress relief with the relationship niche, parenting niche, career and success niche, weight loss niche and more! So take the content, weave it into your existing niche and profit from it that way, too!
Heads Up:
Those who grab this 30-pack will get the opportunity to upgrade their purchase to a mega option. This upgrade bundle will include 60+ additional pages - a 20-page eBook, 20 articles and four shorter reports.
Those who get that upgrade then have the option of choosing whether or not they want to get in on a heavily discounted total PLR membership that gives you all past, present and future PLR for my store at no additional cost.
Note: There are No Refunds on PLR!
Just $1 Per Page!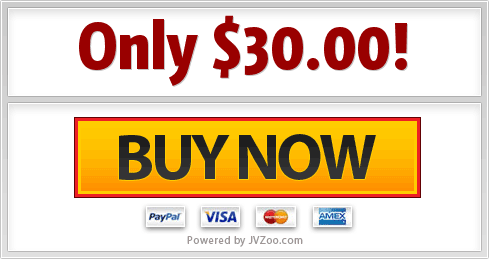 PLR Rules:
I only have 2 rules:
1. Don't use my name on it.
2. Don't pass the PLR rights along to others.
Questions?
Tiff ;)