5 Days Only!
Brand New PLR Content That Helps Your Readers Conquer Their #1 Barrier to Success in Life!
With any goal in life - whether it's financial or otherwise - people tend to stall out when a setback occurs and their self doubt takes root.
This PLR is specifically designed to help you cater to an audience that needs assistance pushing past setbacks and overcoming obstacles due to a lack of self confidence.
It's perfect for many different niches - online marketing, weight loss, dating, and more! Any niche that has goal setting and self doubt involved works perfectly for this content.
The concept of this content is to shore up your self image and build confidence in your decisions so that a setback is only a minor blip in the journey, instead of a formidable foe that defeats you and prevents you from achieving your goals.
Versatile Lead Magnet List Building Bundle
This bundle is a set of four 10-page reports (total of 40 pages) with editable eCovers. They can be merged together into one eBook, broken up into many blog posts or emails, or left as is to serve as a lead magnet series, viral reports or bonuses.
Here's what you get...
1. Cultivate Success in Spite of Setbacks
This 10+ page, 4,385-word report starts with an introduction and then covers the following topics:
Are You Looking for an Obstacle-Free Path to Success?

Determine What It Is You Want Ė and Then Go After It

Expect Obstacles But Donít Fear Them

Learn How to Take Criticism Well

Identify Your Hardship and Create a Plan to Deal with It

Become Relentless in Your Pursuit of All Goals

Doubt-Proof Your Mind to Ward Off Future Failures
2. Success Is Hiding in Your Self Worth
This 10+ page, 4,373-word report starts with an introduction and then covers the following topics:
Success Isnít Based on Superficial Feelings

Some of the Worldís Most Shocking Success Stories Should Inspire You

When Someone Says You Canít, Prove You Can

Be Mindful of Your Decisions to Help Boost Your Success

Your Future Isnít Anchored to Your Parentsí Past

Put Blinders on If You Need to Move Past Self Doubt to Succeed

Take Care of Your Mental and Physical Health to Ensure Positive Self Worth

Are Your Biggest Influencers Helpful or Hurtful?

Learn to Live in the Present and Look to the Future

Extend a Hand to Those Behind You to Boost Your Self Worth
3. You Are Worthy of Personal Satisfaction
This 10-page, 4,248-word report starts with an introduction and then covers the following topics:
Stop Trying to Pretend You Have to Be Perfect to Deserve Everything

Forgiveness Is a Skill You Have to Master

Believe in the Power of Self-Talk and Your Subconscious Mind

You Help Form Othersí Opinions of You with Self Degradation

How Many Years Have You Wasted Wallowing in Low Self Worth?

Most People Have Never Uncovered Their Personal Gifts

Youíre Not Deserving Only When You Reach the Pinnacle of Success

Donít Look for Approval from Others

Each of Us Is Both Courageous and Intimidated
4. The Power of a Self-Created Image
This 10-page, 4,232-word report starts with an introduction and then covers the following topics:
Everyone Pictures Themselves a Certain Way

Changing Your Self Created Image Is Hard Work

A Self Created Image Can Destroy You or Lift You Up

Low Self Worth Accumulates to Paint an Unflattering Picture of Yourself

If You See Yourself as Weak, Grow Strong

If You See Yourself as Incapable, Become Capable

If You See Yourself as Unlovable, Become Lovable

Donít Avoid Reality When Developing Your Self Created Image

* All of the reports have flat and 3D eCovers with editable PSD files
Special Upgrade Sneak Peek
Most PLR sellers don't reveal their upgrade options but I do - because I'm excited about what I have to offer for those who do decide to grab this special deal.
This is a special deal that only lasts 5 days and ends at the end of the day on October 12th.
I have two upgrade deals you'll see if you say yes to the bundle above. First, you'll have the opportunity to add on a brand new all-inclusive bundle that delivers a full 30-page eBook, 25 articles, 10 product reviews, and two 6-page reports.
For those who get that, you'll have an option to convert the purchase into a total PLR membership where you get immediate access to every PLR pack on my store (over 800 packs currently, and growing) plus any future PLR that I put on there.
Hurry! It Goes Up to Full Price at 11:59 P.M. on October 12th!
Download the brand new versatile lead magnet list building bundle above that includes four 10-page reports designed to help your audience overcome any obstacle they face with confidence and assuredness - but do it soon, because the price will be rising at the end of the day on Friday, October 12th.
You'll be able to convert this content into anything you need - email autoresponders, blog posts, opt in reports, social networking posts or even a full eBook if you want to!
I only have 2 rules with my content because I like to keep it simple. First, don't use my name on it. Second, don't pass the PLR rights along to others. That means your audience only get to read and enjoy the content, not use it on their blogs or elsewhere (that's a perk reserved for you).
There are no refunds on my PLR.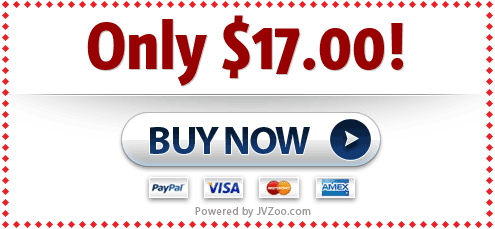 Questions?
Tiff ;)