Readymade Content Designed to Help You Cash in on a Lucrative Digital-Tangible Niche Market with a Healthy Addiction!
There aren't many addictions that consumers are proud to brag about. Not food, gambling, drugs, Alcohol, or other common sources create the type of camaraderie as coffee does among its faithful followers.

Those who feel like they can't live without this warm and comforting beverage have no shame in announcing their frustration when deprived of it, or their exhilaration when partaking of it.

The coffee niche is one that is very lucrative because it has such a diverse spectrum of profit potential.

Not only are consumers purchasing coffee products and accessories online, but they're also quenching their thirst for information on how to go from coffee novice to expert barista.

My premade pack of coffee niche PLR is designed to attract coffee enthusiasts to your site and get them on your list so that you can bond with them over a mutual love of a healthy beverage - which is often consumed in a ritualistic manner by men and women each and every day.

Coffee has become a sort of status symbol as well as an art form among many of its consumers. Shockingly, the largest portion of coffee drinkers takes the do it yourself route and brews their own drink at home rather than visiting a coffee shop.

That's great news for you as an online marketer! You now have the opportunity to inform, educate, share, and recommend strategies and products for your visitors to try.
This batch of coffee niche PLR includes a set of four reports (which can also be broken up into blog posts or emails if you so choose) and 15 articles.

This is the content geared to position you as an expert in the niche. If you're not already in the niche, you could do a broad coffee site or build one specifically for hot or cold coffee, one of the variations of roasts, or create a site based on a specific way of creating coffee such as a regular brew, espresso, latte and more.

People buy coffee according to how the beans are roasted, whether or not they're ground yet, by brand name, and other criteria such as gluten-free, kosher, organic and fair trade. They buy a variety of flavors and caffeinated options.
And they buy a LOT online! Just look at the number of reviews on this one product:
-------------------------------------------------------------------------------------------------
Coffee Niche Articles and Reports Bundle to Help You Cater to the Growing Number of Coffee Consumers
This offer is perfect for list building, email autoresponders, blogging and more! You'll attract newcomers to coffee and those who always drank it but suddenly have had their interest piqued where they want to learn more about it.
The 4 Reports Include:
Report #1: Relaxing Coffee Activity Ideas
This is a 5+ page, 2,267-word report that starts with a short introduction and then covers:
- Morning Coffee Breaks
- Evening Coffee Breaks
- Work Coffee Breaks
- Weekend Coffee Breaks
Report #2: Numerous Health Benefits of Coffee Consumption
This is a 5+ page, 2,054-word report that starts with a short introduction and then covers:
- Coffee Contains Antioxidants
- Coffee Can Prevent Type 2 Diabetes
- Coffee Helps Your Liver
- Coffee Protects Your Brain
- Coffee Lowers Your Risk of Cancer
- Coffee Protects Your Heart
Report #3: Guide to the Many Kinds of Coffee
This is a 5+ page, 2,092-word report that starts with a short introduction and then covers:
- Coffee Roasts
- All About Blended Coffee
- An Assortment of Coffees
- All About Lattes
- Cold Coffees
Report #4: Best Practices for Coffee Lovers
This is a 5+ page, 2,165-word report that starts with a short introduction and then covers:
- Storing Coffee Beans the Right Way
- What About Grinding Your Coffee?
- The Fine Point of Coffee Brewing
- The Art of Flavoring Coffee
- Drinking and Enjoying Your Coffee
The 15 Articles Include:
Article #1: What Are the Best Coffee Brands You Can Buy? - 493 words

Article #2: A Guide to the Many Kinds of Coffee Accessories - 519 words

Article #3: Choosing the Best Coffee Flavor for Your Mood - 438 words

Article #4: Did You Know Coffee Is for More Than Drinking? - 512 words

Article #5: Nutritional Benefits of Coffee - 424 words

Article #6: Coffee Versus Tea – Which Should You Drink? - 457 words

Article #7: Can Coffee Help with Weight Loss? - 452 words

Article #8: Combining Coffee with Butter or Coconut Oil - 444 words

Article #9: How to Make Sure Your Coffee Doesn't Go Stale - 463 words

Article #10: 5 Gifts Every Coffee Lover Would Enjoy - 445 words

Article #11: Recipes That Include Coffee as an Ingredient - 524 words

Article #12: Train Your Palate to Enjoy Your Coffee Even More - 475 words

Article #13: Is Gourmet Coffee Worth the Investment? - 451 words

Article #14: How to Prevent Coffee from Staining Your Teeth - 453 words

Article #15: Why Preppers Are Stocking Up on Survival Coffee - 506 words
Just $1 Per Page - You Can't Beat That Price for This Type of Quality!
For those who purchase this offer, I have a second bundle deal for you to take advantage of if you want - you'll see the details if you purchase this pack, but it's a huge package of 56 product reviews for coffee products - perfect for helping you monetize this niche!
Two rules for my PLR: 1.) Don't use my name on it and 2.) Don't pass along the PLR rights to others! There are no refunds on my PLR.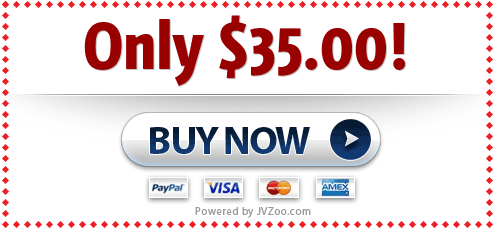 Tiff ;)