Before You Download Your Purchase, This Is the Last Special Discount You'll See...
I had about $40 worth of PLR in the coffee niche already available on my PLR Mini Mart. But I wanted y'all to have as much coffee content as possible, so I bundled it up and put it on sale just for buyers - at a mere $7 if you want it.
Here's what all is included in this bundle of existing content:
Coffee PLR (Value $25)

5 Two-Page (800 words and up) PLR Compare and Review Articles

1. Cuisinart DCC-1200 Brew Central 12-Cup Programmable Coffeemaker – 996 words
2. Frigidaire Professional 12-Cup Drip Coffeemaker – 907 words
3. Hamilton Beach 47454 BrewStation Deluxe 12-Cup Coffeemaker – 848 words
4. Waring CMS120 Professional 12 Cup Programmable Coffeemaker – 904 words
5. Mr. Coffee BVMC-SJX33GT 12-Cup Programmable Coffeemaker – 856 words

5 Email Autoresponders

Because Amazon specifically says they don't allow promotions from email or PDF reports, it's imperative that you send the buyer to Amazon through your web page. So this set of emails will drive your subscribers to the above 5 reviews.

These will be written with a personalized tone and pre-formatted to add to your autoresponder system with a greeting and the content, and then all you have to do is plug it in with your link and a closing and you're good to go!

These email autoresponders will link back to the five two-page reviews and will cover the five most important elements consumers use to decide which coffeemakers to purchase, including:

1. Taste
2. Features
3. Cost
4. Design
5. Safety and Cleaning

A 5-Page Niche Category Report

In this case, the 5 and a half page (2,394 word) report will be "How to Brew the Best Cup of Coffee" and it will include tons of tips for coffee lovers – from picking the right machine to coffee bean or grounds selections to flavoring the coffee in the cup!

Here are the subtitles included in the report:

1. Types of Coffeemakers
2. Time It Takes to Brew the Coffee
3. Temperature of the Coffee
4. The Importance of a Filter System
5. Fresh Beans You Grind Yourself Versus Pre-Ground Coffee Beans
6. Choice of Water
7. Ratio of Water to Coffee Grounds
8. Flavoring Your Coffee
9. Even the Coffee Mug Matters

5 Pack of Articles for Increased Amazon Volume

One of the great things about Amazon is that they don't go buy the amount you earn to bump you to the next commission level – they go by sales volume. You've seen those little notices when you sign in that say things like, "Increase your referral rate to 6.50% by referring 10 more items."

Well this bonus 5 pack of articles is specifically to add sales volume to your account because they're all about low priced (under $10) add-on items in the niche. So for this pack, you're going to get a 5-pack of articles that includes:

1. Stainless Steel Long Handled Standard Coffee Scoop
2. Copco 2510-9963 Acadia Reusable To-Go Mug – 435 words
3. Mr. Coffee MWBLK Mug Warmer – 435 words – 440 words
4. BUNN BCF100-B 100-Count Basket Filter – 431 words
5. Cleancaf Cleaner and Descaler for Home Coffee and Espresso Equipment – 419 words


Becoming a Coffee Expert (Value $10)

After a short introduction, this 10-page, 4,174-word report covers the following topics:

- Know Your Roast and Bean Types
- Picking a Coffeemaker That Brews Supreme Taste
- Flavored Coffee Beans
- Understanding the Settings on Your Coffeemaker
- Doctoring Up Your Coffee
- Top 3 Coffeemakers You Can Buy


Coffee Blog Posts (Value $5)

- Best Single Cup Coffee Systems – 256 words
- Black and Decker Single Cup Coffee Makers – 255 words
- Breville BKC600XL Gourmet Single Cup Coffee Brewer – 257 words
- Gourmet Single Cup Coffee Selections – 250 words
- Keurig B40 Elite Gourmet Single Cup Home Brewing System – 250 words
- Senseo SL7810/65 Single-Serve Gourmet Coffee Machine – 271 words
- Single Cup Coffee Brewers – 261 words
- Single Cup Coffee Filters – 267 words
- Single Cup Coffee Maker Reviews – 275 words
- Single Cup Coffee Pods – 258 words
The Public Pays $40 for This Content, But You Don't!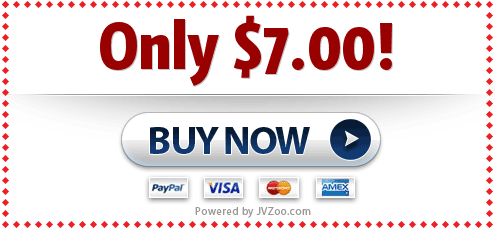 Tiff ;)