PLR Content Helps Your Readers Say Goodbye to Self Imposed Limitations and Zero in on Success!
My name is Tiffany Lambert, and for those of you who don't know who I am, I'm a six figure marketer who started online in 1999 as a ghostwriter to top gurus like John Reese, Rich Schefren, and more. I quickly leveled up and began launching my own products, and every year I achieve another rung on the ladder of success.
One thing I know is that fear - more than lack of start up funds or insufficient knowledge - is the primary reason most people can't succeed.
They worry that they can't compete, that they don't have the right looks, that their ideas aren't valid - and more.
If you can help your reader get out of their own way, you'll be the one they're thanking for their ultimate success - whether it's with an online career, offline, or other areas of their lives.
When Your Audience Fails, They'll Blame You
How many times have you seen people fail and had them point the finger at anyone but themselves? It's natural for people to try to negate their feelings of failure, and unfortunately, you're an easy scapegoat when it comes to the blame game.
You're probably teaching all sorts of things like strategies and action steps - but mindset is a element when determining if someone is going to sink or swim, and fear is the biggest enemy to a healthy, thriving entrepreneurial spirit.
Fear keeps us in our comfort zones. It isn't abnormal. We fear things on a regular basis that are logical, such as getting in a wreck when a crazy driver zips past us - or tensing up if we see a shark while snorkeling.
But it becomes a problem when it haunts you to the point where you're unable to take steps forward toward your success.
Help Your Audience Escape Their Comfort Zone By Facing Their Fears and Silencing Self-Perceived Limitations for Good!
I created a bundle of 20 healthy mindset articles that focus on breaking out of your comfort zone, challenging perceived limitations, and facing and overcoming your fear.
Here's what's in the bundle:
20 PLR Articles:


Facing Your Fear of Success – One Step at a Time - 502 words

Assertiveness Techniques for Breaking Through Your Comfort Zone - 486 words

Challenge Your Perceived Limitations - 563 words

Revive Your Passion for Success by Building Your Confidence - 554 words

Calm Your Fears with Careful Planning - 506 words

Pushing Past Your Limitations to Achieve Success - 574 words

Use Confrontations to Build Confidence and Overcome Fears - 458 words

Mind Strategies for Overcoming Self-Taught Limitations - 480 words

Challenge Yourself to Think Outside the Box - 509 words

Use Challenges to Break Through Your Comfort Zone - 482 words

Dare Yourself to Overcome Fear of Success - 493 words

Visualization Techniques to Overcome Fear of Failure - 521 words

How Procrastination Feeds Your Fear of Success - 482 words

Turning Failures into Success Stories - 476 words

5 Tips to Generating Your Own Success Story - 436 words

Recognizing Your Own Fears – and Overcoming Them - 479 words

Jump Start Your Success by Meeting Challenges Head-On - 470 words

Holding Yourself Back with Perceived Limitations - 434 words

Overcoming Fears of Rejection - 451 words

Work Through Fears by Setting Goals and Making Them Happen - 487 words
Those Who Buy This Bundle Get to See a Second Bundle of Reports
For just $1 per page, you get a bundle of content that can attract traffic, inform, educate, motivate and inspire your audience. Don't miss out on it!
There are no refunds on my PLR.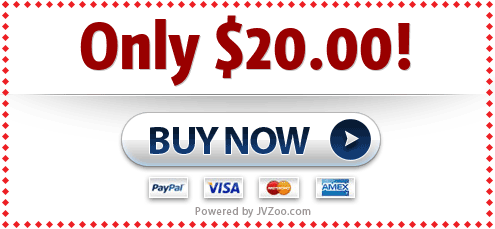 I only have 2 rules for my PLR:
1. Don't use my name on it.
2. Don't pass along the rights to others.
Tiff ;)