Earn More Commissions Than Ever By Making One Simple Tweak to Your Review Blog
High Quality Content Pack Delivers What Consumers Are Desperately Looking for You to Provide!
Have you been slapping up review after review on your blog, only to log into your affiliate accounts every day to see a big, fat zero in the commission column?
Were you told to just review the best products with the highest ratings and a particular price point - and you'd be enjoying a thriving online business?
I've watched affiliates just like you get duped for years. Maybe it's not intentional, but the fact is, the people teaching affiliate marketing often leave out one very important fact:
You'll Stay Broke Unless You Can OVER-Deliver with Your Reviews
Yes, of course your readers want to know the features, specifications and pros and cons of products that you promote.
Who wouldn't?
But until you can go above and beyond and help guide buyers past the point of purchase, you're going to be unable to compete with affiliate who are using this tactic.
How can you push past their most pressing objections?
It's easy - teach them how to use what they plan to buy!
Elevate Your Expertise and Foster Consumer Loyalty with Content in One of the Hottest Selling Niches Online
Instead of only telling people what to buy, and why, teach them how to make the best use of their potential purchase!
Small kitchen appliances can be used for many reasons, but putting a healthy slant on the articles attracts a large audience.
Plus, they sell like hotcakes:
See how many sales and reviews are on Amazon alone? You can promote there, or through sites using Share-a-Sale or Commission Junction, too (sites like Wal-Mart or Target, for instance).
30 Top Quality Articles on How to Cook Healthy Meals Using a Variety of Small Kitchen Appliances*
I chose individual categories from Amazon's bestseller list and created an article for each type. The articles teach the reader how to use the product they're considering buying with a health conscious slant.
You have the opportunity to link to the tangible products or promote other health info products if you choose to!
Here's what's in the pack:
Cooking Healthy with Crockpots - 429 words

Healthy Meals You Can Make in a Microwave - 461 words

Using Food Processors to Boost Health - 400 words

Turn your Rice Cooker Into a Health Gadget - 442 words

Countertop Blender Ideas for Better Health - 442 words

Masticating Juicers for a Boost of Energy - 453 words

Can Contact Grills Shave Calorie Consumption? - 417 words

Healthy Things to Make in a Toaster Oven - 431 words

Bread Machines for Health Conscious Cooks - 431 words

Use Mixers to Make Your Meals More Healthy - 405 words

Popcorn Poppers Are Perfect for Healthy Snacking - 412 words

Do You Have a Dehydrator to Help You with Your Health? - 457 words

Rotisserie Cooking Thatís Good for the Heart - 421 words

Electric Griddles Can Cook Up Healthy Fare - 427 words

Using Pressure Cookers to Whip Up Healthy Meals - 440 words

How Cast Iron Cookware Contributes to Your Health (*Not an appliance but healthy cookware!) - 421 words

Woks Are Great for Healthy Kitchen Cooking - 447 words

Choose Steamers for Smart and Healthy Meals - 433 words

How Food Scales Can Keep You Healthy - 428 words

Spiral Your Health Upward with Vegetable Spiralizers - 454 words

Hand Held Blenders Make Life Easier - 413 words

Personal Size Blenders for Health and Convenience - 410 words

Consume More Healthy Citrus with a Citrus Juicer - 452 words

Centrifugal Juicers Can Provide Nutrition and Excellent Taste - 437 words

Use a Panini Press for Healthier Meals - 420 words

Waffle Irons for Ultra-Creative Meals - 439 words

Ice Cream Machines Can Be Nutritious (Really!) - 417 words

How to Use a Grain Mill to Get More Nutrients and Vitamins - 441 words

Herb and Spice Grinders for Zest and Taste - 422 words

Sous Vide Cookers Are Healthy and Help You Cook Like a Chef - 524 words
Put an End to Cold Selling and Share Some Value with Your Prospective Customers First!
Buyers of these articles get access to an opportunity to grab a second bundle that includes a set of 30 high quality "top 3" product reviews for each of the items listed above.
So for instance, top 3 crockpots reviewed, top 3 waffle irons, and so on. Plus there's an additional 8 packs of healthy nutrition related PLR from my PLR store included in that bundle if you choose to buy it.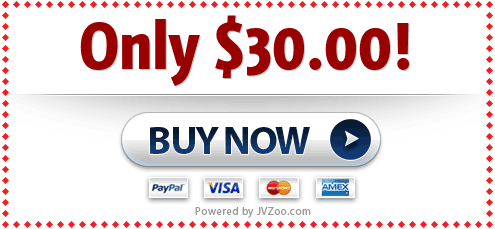 PLR Rights:
1. Don't put my name on it.
2. Don't pass along the PLR rights to others.
Tiff ;)