Harness the Exploding Profits of the "Doom Boom" and Watch Your Online Empire Soar By Simply Guiding Cash in Hand Buyers to the Right Products and Courses!
Bug Out Starter Content Pack
Nothing has helped the survival-prepping niche grow more than the 24 hour news cycle. It plays into the concerns of consumers worldwide, and in America, that means many who previously thought nothing of it, are now making sure their family is properly prepared for any disaster.
Whether it's watching a story about a weather disaster, a foreign leader with nuclear capabilities, an economic collapse or a nervous stock market, a health scare (like bird flu, Ebola, or the Zika virus) - people are getting ready so that in the event something bad happens, they don't have to worry.
Think of how many times we see simple pictures shared on social media about grocery store shelves being wiped out in an instant when a winter storm hits. Imagine what it would be like if there was a real disaster looming with no end in sight?
This niche has grown from something only pursued by an educated and informed few - into a mainstream niche everyone's clamoring to find out about. That's why it's been nicknamed the Doom Boom - because there's been explosive growth in the last decade, and it shows no sign of slowing down.
You can target many dual niches (increasing your profit potential), including:
Camping
Hunting and Fishing
Meal Prep - Canning/Dehydrating
Homesteading
Finances
Self Defense
Gardening
Health...and more!
Guide Worried Consumers on How to Bug Out and What Supplies They'll Need Using Readymade Content Written By a Prepper!
Bugging out is the very first step any man or woman needs to know before they begin prepping for a long-term disaster. Everyone should have a 72-hour bug out bag handy - something suitable to get them past the most crucial moments when escape from harm is vital.
This is a niche that I, myself am in - both as a marketer and as a consumer - and it's lucrative. I whipped up 20 articles specifically designed to help my fellow prepper marketers attract traffic and educate their audience about what they need to know about bugging out.
Here's what's in this bundle:
The Definition of Bugging Out Can Vary - 551 words

Pros and Cons of Bugging Out Versus Bugging In - 563 words

Picking the Best Location for You to Bug Out - 535 words

Practice Your Bug Out Scenarios for a Seamless Escape - 522 words

Strategies You Need to Learn for a Bug Out Situation - 563 words

The Importance of Speed in a Bug Out Situation - 482 words

Donít Draw Attention to Yourself and Your Supplies When Bugging Out - 514 words

When Bugging Out, Awareness Is Key - 530 words

Bugging Out with the Right People - 538 words

What Does It Mean to Be a Gray Man During a Bug Out Event? - 545 words

Study Human Psychology to Help You Navigate Treacherous Situations - 472 words

Physical Fitness Prepping for a Bug Out Scenario - 537 words

How Heavy Should Your Bug Out Bag Be Realistically? - 553 words

Regional Threats to Be Aware of When Bugging Out - 509 words

Check Your Bug Out Bag for Sounds - 430 words

Use Unscented Toiletries When Bugging Out in Dangerous Situations - 489 words

Donít Multi-Task When Youíre Bugging Out - 466 words

Understanding the Terms Bug Out Bag, Inch Bag and Go Bag - 536 words

See Which Items You Can Combine to Save Space - 505 words

Place Extra Supplies Along Your Bug Out Routes and Secondary Paths - 467 words
Those Who Grab This Bundle Will Have the Opportunity to Upgrade to 2 Additional Survival PLR Bundles - One at Over 90% Off!
When you're launching a survival site, you want lots of content to inform your readers and also recommend products.
Those who buy this pack will then see 2 additional packages they can pick up if they want to - the first is a product review bundle of 35 reviews for the bug out niche. This is great because you'll already be informing them about bugging out, and now you'll have the chance to promote the bug out bag contents to them with your affiliate link!
The second is an enormous bundle worth over $300 that I packaged up from my PLR store for the survival niche and discounted at more than 90% off.
This allows you to have plenty of content to cater to this niche, whether you're an expert in prepping - or not! There are no refunds on my PLR, and I only have two rules - don't use my name on it and don't pass the rights on to others.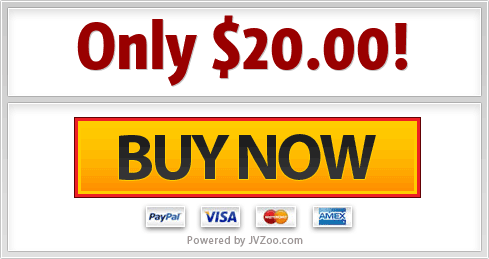 Tiff ;)