Not Just for Amazon Affiliates!
2017 Top Halloween Costumes
Set of 30 PLR Articles
Watch this short video that tells you a little about these articles and how to maximize your Halloween profits:
Halloween Costume Sales Occur from August Through Halloween - and MANY of Those Sales Are Made Online!
Perk Alert: This pack is a set of PLR articles discussing Halloween costume options, so no one specific costume is reviewed. This gives you AMPLE opportunity to promote costumes from many different sources - Amazon, SpiritHalloween, Walmart, FindCostume.com and more!
This pack of Halloween costume articles is great for online niche marketers - because it gives you the opportunity to promote costumes for babies, toddlers, boys, girls, teens, adults, couples and groups! Put your name on them, edit them any way you wish and bring on the commissions!

The articles are written in a way so that you have the ability to promote many sites and styles of costumes, instead of being restricted to just one specific costume, only.
Details of What's Included in the 2017 Halloween Costumes Article Pack:
1. Disney Descendants 2 Costumes - 457 words
2. Wonder Woman Costumes - 410 words
3. Game of Thrones Costumes - 447 words
4. Star Wars: The Last Jedi Costumes - 428 words
5. Justice League Costumes - 406 words
6. Spiderman Costumes - 407 words
7. Guardians of the Galaxy Costumes - 406 words
8. Annabelle Costumes - 439 words
9. Transformers: The Last Knight Costumes- 413 words
10. Thor: Ragnarok Costumes - 413 words
11. Emoji Costumes - 418 words
12. Beauty and the Beast Costumes - 448 words
13. Pirates of the Caribbean Costumes - 428 words
14. LEGO Ninjago Costumes - 422 words
15. Shopkins Costumes - 419 words
16. Legend of Zelda Costumes - 468 words
17. Monster High Costumes - 447 words
18. Teenage Mutant Ninja Turtle Costumes - 518 words
19. Dr. Who Costumes - 455 words
20. The Walking Dead Costumes - 428 words
21. Five Nights at Freddy's Costumes - 490 words
22. It Pennywise Costumes - 501 words
23. Despicable Me Costumes - 479 words
24. Power Rangers Costumes - 476 words
25. Cars Costumes - 407 words
26. LEGO Batman Movie Costumes - 487 words
27. Smurfs Costumes - 464 words
28. My Little Pony Costumes - 465 words
29. Kingdom Hearts Costumes - 496 words
30. Assassin's Creed Origins Costumes - 430 words
I only have two rules with my PLR:

1. Don't use my name on it.
2. Don't pass the PLR right along to others.

ONLY those who buy this pack of 30 PLR articles
will see a second page with a special offer just for you!
You'll have the option to add on an ENORMOUS set of existing PLR
for Halloween costumes taken from my PLR Mini Mart
and bundled up into a STEEP discount for you.

Normally, that pack sells for $241 - but you'll get to see a
discount page that gives you the option of adding it onto this
purchase for over 92% OFF.
Note: There are no refunds on my PLR.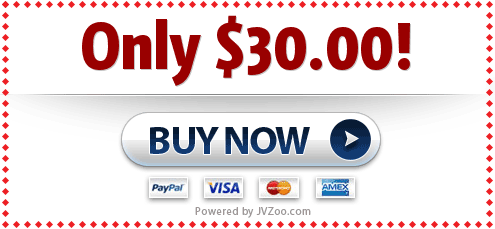 © 2017 All Rights Reserved.