Brand New 12-Month Diet PLR for 2018 That Can Help You Rake in Profits Hand Over Fist Throughout the Entire Year!





​​​​​​​Watch this video or scroll down below to see the details!
You want plenty of well-researched, well-written content that can motivate your audience to take action - why is it so hard to find?
As someone who runs multiple niche sites in a variety of markets, I understand the struggle you face.

First, you're in this to succeed, period. Bottom line is, if your site's not making money - you're wasting your time.
One of the reasons you like the idea of PLR is because it helps take some of the load off of you
- the time consuming, and often difficult task of researching niche topics and then writing about
them in a way that helps your site turn a profit.

I see so much content out there that doesn't have much of a profit slant to it. It's wonderful
to want to change lives and help others - that's how it should be - but you don't want to starve
yourself in the process!
Huge Niche PLR Bundle That Taps into Both Evergreen and Ocassional Spikes in Sales
There's one niche where you can make evergreen profits AND see some nice spikes in sales
twice a year. The diet niche is one where people are always looking to hop onboard - whether
it's because of their health, a class reunion or wedding coming up - or because it's New Year's
resolution or beach body time.

I've created an emornous package of content for this niche.
60+ Pages in 12 Individual Reports Showcasing a Different Diet Plan for Each Month of the Year
As someone who has yo yo dieted for years, I can attest to the fact that dieters are always
searching for a plan that works well for them. That's what gave me the idea for this bundle.

Not only does it allow your audience to try to find the best plan, but it also helps those whose
bodies have a tendency to plateau during weight loss because they can shake things up with
a new plan whenever the scale refuses to budge.

Each report has the following sections:

- Basic Principles of the Diet
- Who the Diet Works Best For
- How to Get Prepared for the Diet
- Sample Meal Plans for the Diet
- Tips to Increase Success on the Diet

The 12 Diet Plans in the Bundle Are:

1. Mindful Eating Diets - 5 and a half pages, 2,577 words
2. Calorie Control Diets - 5 and a half pages, 2,474 words
3. Low Carb Diets - 5 and a half pages, 2,533 words
4. Meal Replacement Diets - 5 and a half pages, 2,318 words
5. Fasting Diets - 5 and a half pages, 2,441 words
6. Sugar Detox Diets - 5+ pages, 2,215 words
7. Meatless Diets - 5+ pages, 2,186 words
8. Paleo Diets - 5 pages, 2,152 words
9. 3-Hour Metabolism Boosting Diets - 5+ pages, 2,332 words
10. Blood Sugar Diets - 5+ pages, 2,274 words
11. Mediterranean Diets - 5+ pages, 2,238 words
12. Low Fat Diets - 5+ pages, 2,245 words
1 Week Sale Gives You Over 70% OFF This Brand New Bundle - Plus Access to Two Upgrade Options the Public Won't Get to See!
For 1 week, until November 21st, you'll get to enjoy a discount the paying public doesn't get
on my site. They're paying full price ($60) for this bundle.

Another perk is that you get to see two upgrade pages that are optional add-ons
to this purchase - ALSO at a steep discount the public can't get.

The first upgrade option allows you to grab 108 new pages of content
(5 product reviews PER diet listed above PLUS a 4-page printable journal planner for
each diet).

The second upgrade option is so amazing it'll knock your socks off. It's a package of
diet and exercise PLR bundled up from my store worth $1,210 - and you get it for over 99%
off. But ONLY those who get this bundle of reports and the first upgrade option get to
see that page. It's so enormous, it could keep your site operating with 1 published
page per day for over three years!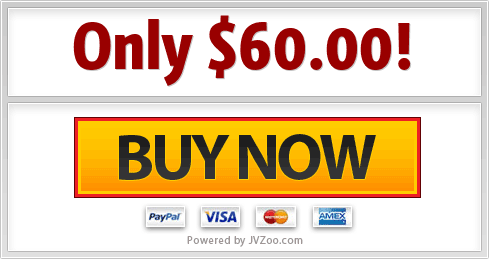 I only have 2 rules for my PLR:

1. Don't use my name on it.
2. Don't pass along the PLR rights to others.

​​​​​​​There are no refunds on my PLR.
All rights reserved | Copyright 2017