Congratulations to The Valley School, winners of our competition to film their trip to the theatre with us in the summer term. In the autumn term 2014 we took 200 students and teachers from 11 special schools to see Charlie and the Chocolate Factory at the Theatre Royal, Drury Lane. ICAP's London office supported Mousetrap Theatre Projects on Charity Day 2010 and since then many young people with special educational needs have been able to attend outstanding theatre productions which they would not otherwise have accessed. Project Summary Mousetrap Theatre Projects is a charity that believes that all young people should have the opportunity to attend outstanding theatre, irrespective of their health, cultural, social or economic background.
We are always touched by the letters and emails we receive from teachers who see how theatre can be a transforming experience for their pupils, expanding their horizons and giving them new skills and ways of working together. ICAP Theatre Journeys for Special Schools gives these children access to major theatrical performances including musicals such as Shrek The Musical, The Lion King and Mamma Mia! In addition to Mousetrap's comprehensive programme of theatre access and education work, ICAP also funded a special performance of Shrek the Musical for an audience filled entirely with young people with special needs and their families. ICAP's donation also funded training for special needs teachers and skills-sharing training days for theatre practitioners working with children with special needs.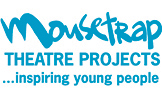 But if audience reaction is a measure, then sometimes theatergoers of a certain age just want to have fun. Mousetrap then follows up with in-school workshops for all participating pupils where theatre practitioners with experience in working with children with special needs, run sessions on topics relevant to the production.