If you plan to try and get rid of bed bugs on your own you should consult with a professional as bedbugs can be extremely hard to get rid of on your own. If you hire someone to help you get rid of bed bugs you can either hire a chemical company or a heat remediation company. Depending on the size of the infestation, you may be advised to get rid of a mattress, couch, suitcase, etc. If you decide to hire a heat remediation company, to rid you of bedbugs, you need to understand what this entails.
With heat it will be necessary to open dresser drawers and if they are crammed full of clothes you will be instructed to thin them out by laying some items on the bed or floor.
Bedbugs are very sensitive to high heat so the heat process usually works around 98% of the time, the very first time that the dwelling is heated.
Heat companies are a good option to get rid of bed bugs for those who have severe asthma, allergies, eczema, pregnant, small children or pets as chemicals may cause harm. Regardless of which route you take to rid your home of bedbugs, remember to get the agreed estimate and follow-up inspection plan in writing.
The use of a certified bed bug dog that is trained to sniff out live bed bugs and live eggs are approximately 94% accurate with a professional handler.
Source of Some Information Contained within this website from 2011 Bed Bug University North American Summit, and Wikipedia.
If you are able to close the place up for 12 months you may be able to starve them out, but you need to make sure there are no rodents, birds or other mammals that the bed bugs can feed on.  Bedbugs prefer humans, but when no other food source is available they will feed on other mammals. Hiring a professional chemical company that has experience with the treatment of bed bugs is key. This means that you are able to leave for work and come back to a home that is bed bug free that evening.
When heat fails it is generally because someone took an infested item out of the home during the heating process and then returned with the item and re-introduced the bugs back into the dwelling. Be vigilant and pay attention to your environment, but don't let bed bugs keep you from traveling or living your life.
Scarlet has been certified by the IBBMA to hunt out live eggs and live bed bugs.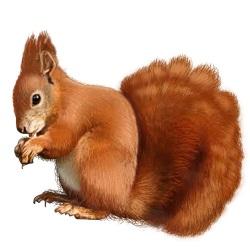 Having a dwelling heat treated is similar to having the dwelling sterilized and it may cost a few hundred dollars more than a chemical company. When heat is used properly it is able to kill bed bugs in the box springs, mattresses, couches, and furnishings. There will be nothing that identifies the handler or Scarlet as bed bug detectors. You should know that once Scarlet has marked an item or bed as having a bedbug, the handler will search the item to try and find the bedbug and if able to be found will collect the bug(s) as proof that there has not been a false positive result. This will also give you a chance to look at the bedbug and understand what you are dealing with.