Warm colors appear to come forward in the landscape, and seem closer than they really are.  They make big spaces feel smaller. Whether you need a little support or a lot, we can help you maintain and enhance your landscape investment. Kristyn is very easy to work with, and she communicates her plans and listens to our ideas, so we can work in harmony. Approximately 90% of plant problems can be kept in check with simple manual and natural control methods that are safer for beneficial insects, children, pets and the environment.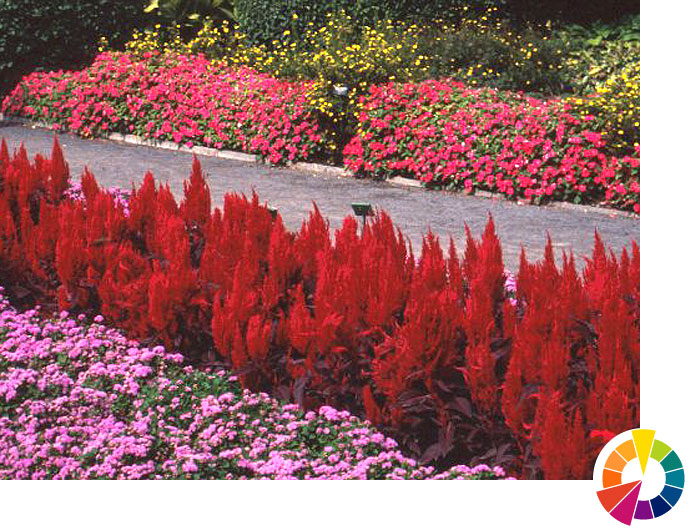 Flowering plants are deadheaded, pinched and cut back to maximize flowering performance, aesthetic appeal and plant health. We look forward to pampering your plants with traditional horticultural practices that help keep your landscape blooming with natural beauty. We follow Plant Health Care (PHC) and Integrated Pest Management (IPM) practices that are tailored to your site and healthiest for your plants, the environment and your family.
When our landscape was redesigned, some of our old plants were updated with more interesting and superior plants.