A pergola is a garden feature forming a shaded walkway, passageway, or sitting area that allows for breeze and light sun while offering protection from the harsh glare of direct sunlight.
Having a Decks Plus pergola is an easy and affordable way to visually impact your outdoor space. Decks Plus offers a variety of outdoor pergola designs in varying sizes in both wood and vinyl so that you can find the one that works perfectly for you!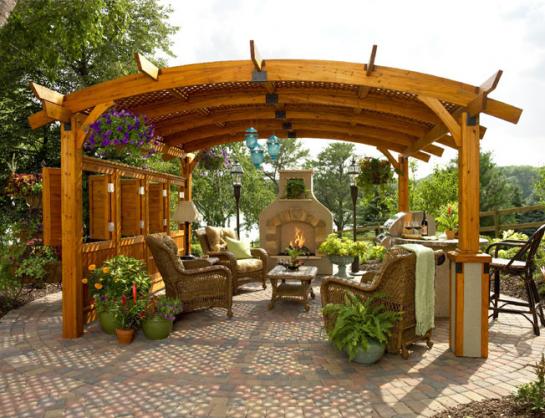 Contact Decks Plus today and get a free quote for a pergola in Westborough, Marlborough, Southborough, Newton, Framingham, Worcester, Metrowest and anywhere else in Massachusetts. Pergolas are much more than an elegant space used for outdoor dining or creating a special outdoor retreat, they bring friends and families together.