No-mow and low-mow grasses are designed to clump softly in waves, like those found in a wide expanse of open grasses, though I've heard them described as looking like the ocean or hair.
Much classical landscape design makes use of bilateral symmetry, in which shapes and forms of equal size are placed opposite one another at a point or along an axis. Low in maintenance, apart from the need to keep snails at bay, frost-hardy Liriope is perfect for areas of dry shade under trees and shrubs.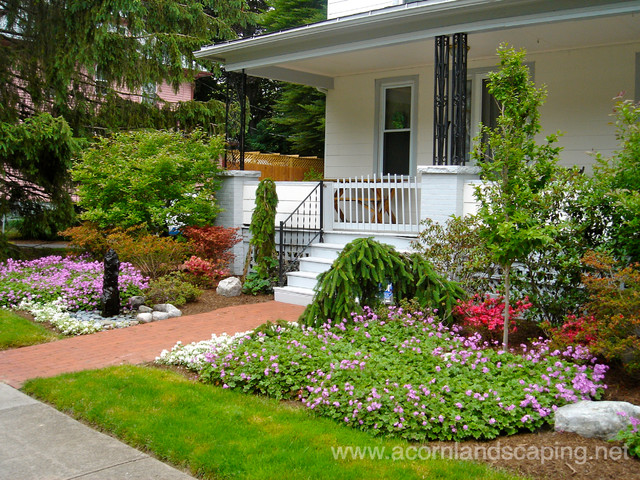 Think four times a year rather than two times a week for mowing, and these grasses are generally drought tolerant.Photo of a contemporary backyard landscape in San Francisco. It also grows well in full sun and is often used as an edging plant.Photo of a contemporary backyard landscape in Chicago.