Kevin is the creator of Epic Gardening, a community dedicated to teaching urban gardening, hydroponics, and aquaponics.
I think this might even work for me, and I have quite the black thumb when it comes to gardening!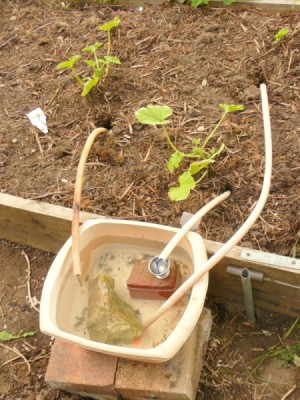 I used six strands in each of the wicks, but now, after testing the containers, 3 or 4 would have been plenty.
As the plants grow, the roots will find their way to the wick, so the top doesn't have to be wet for them to get all of the hydration they need.