Ed Schultz was a finalist to land the Minnesota Vikings play-by-play radio job this past summer, but didn't land the gig. Somehow he ended up at Moorhead State (MN) University in the mid-seventies and played quarterback for the Dragons football team, achieving All-American honors in 1977. He also does play-by-play for the recently-crowned national champion University of North Dakota football team. Ed was cleared out of the building along with everyone else as the sirens went off after the Pentagon was hit. Viking fans who wanted the purple-and-gold-kneepad-wearing Paul Allen to get the job would have loved the home-team enthusiasm that Ed is capable of. After school, he went into broadcasting, working years as sports anchor for WDAY-TV in Fargo and also doing play-by-play, most notably for North Dakota State Bison football games.
It is while listening to Internet broadcasts of the Sioux football games that I began jotting down my favorite Ed Schultz moments.
Ed left the booth, descended into the crowd, and accosted the students who he felt were the culprits. He proceeded to do the show from his cell phone, describing what was going on in Washington.
Mad Dog doing the ten o'clock sports news on Fox 29, coming off as a sort of poor-man's Joe Schmidt. Eddie as a Mike Max on steroids, hosting The Sports Show; repeatedly pissing off Reusse, inviting himself out to Murray's for a steak with Sid. I like to believe that punches were thrown, but all I remember is that NDSU students were livid in their disdain for Ed after the incident.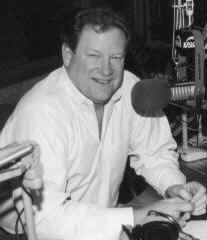 An anti-Ed campaign ensued on campus in the following days and weeks as many students wore pins that featured a caricature of Ed's bandaged face with a line through it. Then a few days later because of the airline shutdowns; he rented a car, drove 20 hours cross-country, and got back to Grand Forks just in time to cover the Sioux football game.