Pre-owned equipment, practices for sale, open positions, helpful practice management resources and more! Cystoid macular edema (CME) is one of the most common causes of suboptimal visual acuity following uncomplicated intraocular surgery. Thus it is crucial that the surgeon learn to identify the symptoms of CME and take decisive action in treating it. In CME, excess fluid accumulates within the macula, particularly within the outer plexiform layer.
Pseudophakic CME typically arises 2-12 weeks following cataract surgery, although in rare cases it may present months or years afterward. On the other hand, intraoperative complications such as excessive iris trauma or prolapse, posterior capsule rupture, vitreous loss, vitreous incarceration in the corneal wound and retained lens fragments can significantly increase the risk of CME. Research has shown increased duration of diabetic disease, degree of retinopathy, glycemic control and use of insulin all correlate with the development of postoperative CME. Diagnostic evaluation of patients with suspected pseudophakic CME involves dilated funduscopic biomicroscopy, fluorescein angiography and OCT. Fluorescein angiography demonstrates perifoveal hyperfluorescence in a petalloid pattern (Figure 1). OCT, which allows for non-invasive, rapid, high-resolution cross-sectional imaging of the macula, has increasingly become the diagnostic modality of choice for CME.
Preoperative evaluation of cataract patients should include an evaluation of risk factors for intraocular complications and postoperative CME. In patients with diabetes, coordinate preoperative glycemic control and optimization with their primary-care physician. Clinicians typically employ topical corticosteroids and NSAIDs perioperatively as prophylaxis against anterior segment inflammation, pain and CME.
The label indication for topical NSAIDs in the United States is for control of postoperative pain and inflammation.
Although both topical corticosteroids and NSAIDs are generally well-tolerated, prolonged use in certain patients may be associated with adverse effects ranging from mild ocular surface discomfort to elevated IOP with corticosteroids, and corneal melt with NSAIDs. In patients with a history of uveitis, the anterior chamber should be quiet for at least three months before cataract surgery (with respect to cells).
Diabetes patients with evidence of DME or proliferative disease require treatment before cataract surgery. Once you have established the diagnosis of pseudophakic CME, appropriate management hinges on identifying an underlying cause, if any. In cases involving violation of the posterior capsule, the surgeon must thoroughly examine the posterior segment, including the vitreous base with scleral depression to rule out small retained nuclear fragments. In the absence of an identifiable cause of pseudophakic CME, the surgeon can employ a step-wise approach in management. Pseudophakic CME is a main cause of decreased visual acuity following uncomplicated cataract surgery, and can be a source of significant patient morbidity. By identifying the risk factors for the development of CME, the surgeon can modify surgical techniques or perioperative prophylaxis regimens to mitigate postoperative inflammation and decrease the risk of postoperative CME.
Treatment of pseudophakic CME may require repositioning the IOL or performing pars plana vitrectomy in the setting of complicated cataract extraction.
It is unclear if intravitreal injection of anti-VEGF agents is effective in the management of pseudophakic CME. In another larger retrospective case series, 36 eyes of 31 patients with pseudophakic CME underwent at least one injection of bevacizumab.
Although clinicians have described postoperative CME in association with numerous ophthalmic surgical procedures, it is most commonly associated with cataract extraction.
These molecules then trigger a cascade of intracellular and extracellular changes, including breakdown of intercellular junctions. In postoperative CME, surgical trauma results in the breakdown of membrane phospholipids, which phospholipase A2 converts into arachidonic acid.
The peak incidence of visually significant CME is 4-6 weeks after surgery.7 Advances in modern surgical technique, including small-incision phacoemulsification, shorter surgical times and the use of foldable IOLs placed in the capsular bag, have all significantly decreased the incidence of pseudophakic CME.
In addition, late optic disc leakage or staining may appear, which can help distinguish pseudophakic macular edema from DME and distinguish macular edema of other etiologies. Fluorescein angiogram in a pseudophakic patient demonstrating late petalloid perifoveal angiographic leakage and optic disc staining secondary to Irvine-Gass syndrome. OCT demonstrating outer plexiform layer cystoid spaces in a pseudophakic patient with Irvine-Gass syndrome. History-taking should include review of medications, including prostaglandin use for IOP control and oral medications that may increase the risk of intraoperative floppy iris syndrome (IFIS). Your ophthalmoscopic examination should include assessment of pupillary dilation, presence of pseudoexfoliative material, phacodonesis and posterior capsular compromise. Outside the United States, nepafenac has an indication to reduce the risk of postoperative macular edema in diabetic patients. Surgeons using NSAIDs and steroids, whether on-label or off, should carefully monitor patients at the postoperative visits. Carefully examine the patient for IOL malposition, vitreous or iris incarceration and retained lens fragments.
In uncomplicated cataract surgery, though, when cases of pseudophakic CME do not resolve spontaneously, the surgeon can address the problem with a stepwise approach that includes topical NSAIDs and corticosteroids, followed by periocular or intravitreal injection of corticosteroids.
Seventy-two percent of eyes demonstrated significant improvement in visual acuity at 12 months with overall improvement in mean central macular thickness on OCT.34 Unclear, however, given the lack of randomization, is if these results were due to the therapeutic effect of bevacizumab or spontaneous resolution. Ketorolac therapy for the prevention of acute pseudophakic cystoid macular edema: a systematic review. Vitreous loss in planned extracapsular cataract extraction does lead to a poorer visual outcome. Cystoid macular oedema after complicated cataract surgery and implantation of an anterior chamber lens. Diabetes and cataract surgery: preoperative risk factors and positive nursing interventions.
Macular edema and visual outcome following cataract surgery in patients with diabetic retinopathy and controls. Incidence of cystoid macular oedema in diabetic patients after phacoemulsification and free radical link to its pathogenesis.
The incidence, pathogenesis and treatment of cystoid macular edema following cataract surgery.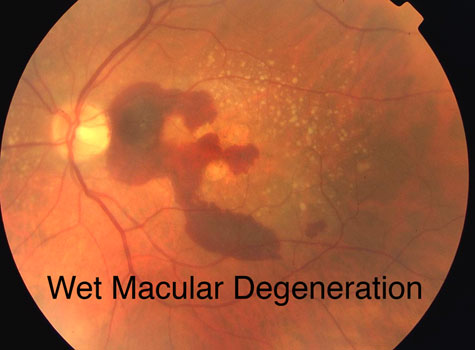 Prophylactic postoperative ketorolac improves outcomes in diabetic patients assigned for cataract surgery.
Evaluation of nepafanac in prevention of macular edema following cataract surgery in patients with diabetic retinopathy. Prevention of vision loss after cataract surgery in diabetic macular edema with intravitreal bevacizumab: a pilot study. Retained lens fragments after cataract surgery: outcomes of same-day versus later pars plana vitrectomy. Cystoid macular edema following extracapsular cataract extraction and posterior chamber intraocular lens implantation. Longstanding refractory pseudophakic cystoid macular edema resolved using intravitreal 0.7mg dexamethasone implants.
Successful treatment of chronic pseudophakic macular edema (Irvine-Gass syndrome) with interferon alpha: a report of three cases.
Pilot study of intravitreal injection of diclofenac for treatment of macular edema of various etiologies.
Intravitreal infliximab for refractory pseudophakic cystoid macular edema: results of the Pan-American Collaborative Retina Study Group.
Efficacy of intravitreal bevacizumab in treating postoperative pseudophakic cystoid macular edema. Intravitreal bevacizumab for refractor pseudophakic cystoid macular edema: the Pan-American Collaborative Retina Study Group results.
Prasad, MD, is chief of ophthalmology at Harbor UCLA Medical Center and assistant clinical professor at the Jules Stein Eye Institute, UCLA School of Medicine. Prasad has no relevant financial disclosures.Uday Devgan, MD, is chief of ophthalmology at Olive View UCLA Medical Center and in private practice at Devgan Eye Surgery in Los Angeles and Beverly Hills, Calif. The right balance of clinical and practice management skills is critical for a practice to flourish.
Arachidonic acid is then converted into inflammatory mediators: prostaglandins by cyclooxygenase-1 and -2 or leukotrienes by lipoxygenase. Unlike DME, sub-neurosensory retinal fluid typically does not appear on OCT.16 OCT can also be useful to quantitatively measure response to treatment. Intermediate and posterior uveitis should also be under control, although anterior vitreous cells may be present even in quiescent disease.20 The surgeon may also use perioperative systemic corticosteroids or aggressive topical corticosteroids and NSAIDs or both to mitigate postoperative inflammation.
In cases of poor IOL visualization, ultrasound biomicroscopy can help to identify displaced IOL haptics and iris chafing.
Each month only one publication delivers the essential strategies needed to navigate and grow today's ophthalmology practice. OCT demonstrating significant improvement in macular edema following intravitreal injection of triamcinolone. Led by Chief Medical Editor Larry Patterson, MD, Ophthalmology Management provides all the tools ophthalmologists need to succeed, bringing them the latest practice management pearls, clinical advancements and medical economics they need to help their practices grow.