I have the pocket sized, and it is a little bigger than a deck of cards, little thicker as well.
I have a copy and it is a great toilet read (cool that there is a free app) I also have a copy of 'Bear Grylls Man vs Wild - survival techniques from the worlds most dangerous places' not sure if I would be putting my balls on the line with some of Bears stunts though.
My original wonder about the book was if it was a survival guide or a military manual I am glad to hear it isn't a military manual, I am sure I will only ever put a small portion of it into use but even if it is thought provoking on some ideas that may not be practical it can still be of assistance.
The McPearson's (probably not spelled right) series was called Naked into the wilderness or something like that.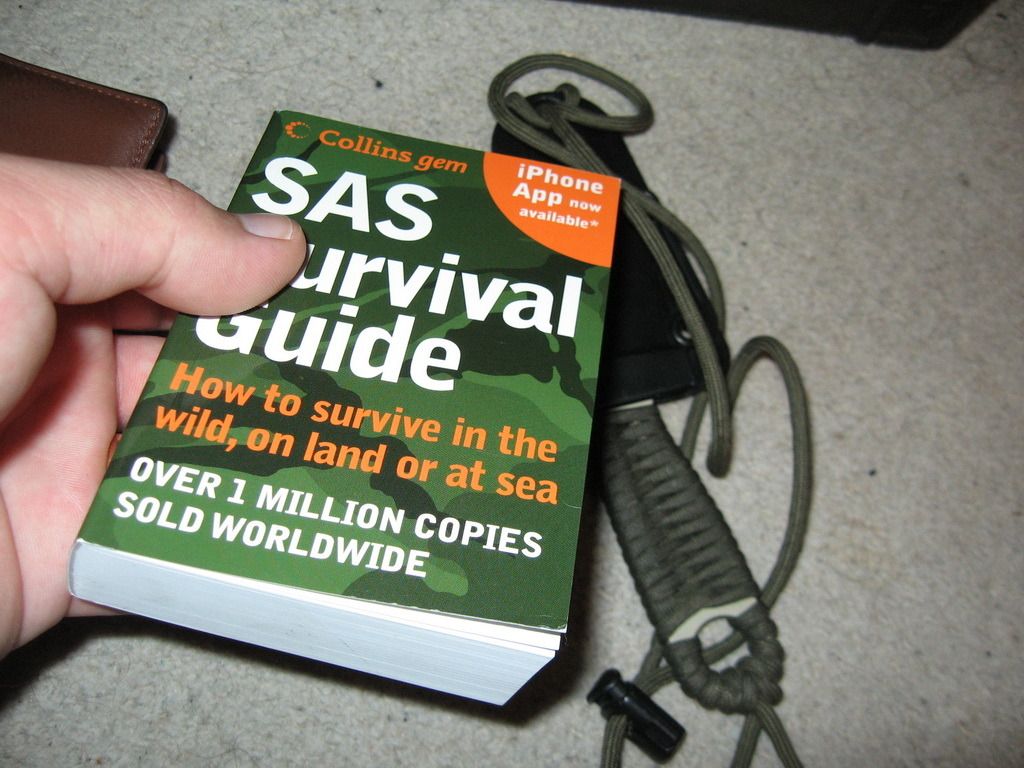 Covers every survival situation including Arctic, Desert and Jungle survival as well as Escape and Evasion. Building shelters, sourcing water, finding food, hunting, fire making,, first aid -- includes details on the very latest procedures and equipment. See scans of contents pages for summary of the vast array of information in this unique, out of print book. Mors was around long before Ray Mears, and frankly I think he is more knowledgeable in regards to outdoor skills in boreal forests.
I met him some years back at the Rabbitstick Rendezvous, which was put on annually by BOSS for years but it seems no longer. He was an outdoor educator (yes, this is a real job) for a university in Edmonton, Alberta.