Survival's President Robin Hanbury-Tenison is marking his 80th year with 8 challenges, starting with the London Marathon.
Starting with the London Marathon on April 26, 2015, he will raise much-needed funds for Survival International, the global movement for tribal peoples' rights, which he co-founded in 1969. Hanbury-Tenison has been on more than 30 expeditions, including Survival's first ever field visit in 1971 to dozens of Indian peoples at the invitation of the Brazilian government.
We help tribal peoples defend their lives, protect their lands and determine their own futures.
The President told the gathering in the Andaman and Nicobar Islands that 'the overwhelming view today is that assimilation has failed' as it has led to the complete disappearance of whole peoples. Mukherjee called for the Jarawa tribe in the Andaman Islands to be protected 'in their own ways, in their own environment and in their own circumstances', adding that he was against disturbing them in any way for 'so-called development'. He emphasized the importance of tribal peoples themselves having 'total involvement' in the policies that affect them, stating that thrusting our own views on them would be 'disastrous'. The President also challenged the derogatory notion that tribal peoples, such as the Jarawa, are living in the past – a view that often leads to them being called backward or primitive. These statements echo the message of the Proud not Primitive campaign which calls for mainstreaming policies and language to be abandoned in India and for tribes such as the Jarawa to be able to make their own choices about how they live on their own land. Survival's Andamans campaign focuses on the Jarawa, because their situation is the most precarious of the four tribes. Davi Kopenawa of the Yanomami tribe in Brazil, said, 'It's not that the Yanomami do not want progress, or other things that white people have. Today, however, the Matses are at risk of losing their lands to Canadian oil company Pacific Rubiales, which plans to cut hundreds of miles of seismic testing lines through their forest home and drill exploratory wells. The Matses are skilled hunters, and specialists in the use of bows and arrows: arrow shafts are made from cane and decorated with cotton string and a golden grass. The Matses were first contacted in 1969 by members of a US missionary group, who arrived following violent clashes between local settlers attempting to build a road through the Matses territory, and the Indians, who were defending their land.
Survival International is now campaigning to ensure that their lands are not devastated by Pacific Rubiales, and that their survival as a people is ensured. The Matses also cultivate a wide variety of crops in their gardens, including staple crops such as plantain and manioc.
By alternating their hunting and ?shing sites, they avoid exhausting the soil and animal or fish populations.
Matses men and women often use frog poison before hunting trips to produce a feeling of clarity, vision and strength that can last for several days. The fluid from a green tree frog is collected by rubbing the frog's skin with a stick and then applying the excretion to small holes burnt on the recipient's skin. Like many tribal peoples, the Matses have a deep understanding of how forest plants can be used to cure disease. A sore throat can be caused by eating howler monkey meat, and can be treated by a plant that resembles the monkey's voice box. However, since first contact, many Matses have died from diseases such as malaria, tuberculosis, malnutrition and hepatitis.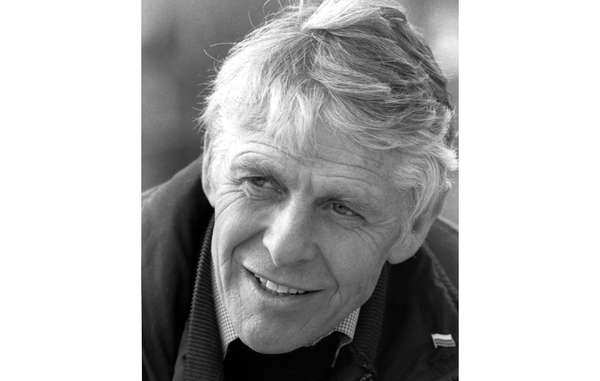 Canadian oil company Pacific Rubiales' $36 million project will see hundreds of seismic lines cut through 700km2 of forest, and wells drilled in search of oil. This will affect the headwaters of the three major rivers that are essential to the Matses' livelihoods. Though the Matses have repeatedly opposed the company's work on their land, their protests have, to date, been ignored.
We sent letters to the Government rejecting the oil company but we received no reply, Antonina Duni Goya Nesho told Survival_. To help the Matses protect their land and their future, send an e-mail to Pacific Rubiales' President via Survival International's website, telling him to pull out of the Matses' territory before their lives are destroyed forever.
Convention 169 is the only international law for tribal peoples, recognizing their land rights and setting standards regarding consultation and consent. It brings the total number of ratifications to 21, joining Spain, Nepal and Chile which ratified in the last few years, and will increase pressure on other African countries to follow suit. The news comes days after New Zealand reversed its three-year opposition to the UN Declaration on the Rights of Indigenous Peoples, and an announcement that the USA is reviewing its position on the declaration. Local sources say Thalawarige Sunila was hunting inside the national park when he was shot and killed by the wildlife official. Although he had a permit allowing him to be in the park, he did not have permission to hunt.
The Wanniyala-Aetto, commonly called Veddahs by outsiders, have been banned from hunting and gathering in their forest without permits since it was made a national park in 1983. Crowded together on small plots of land outside the park, many find it difficult to feed their families.
This is not the first time the Wanniyala–Aetto have been killed for hunting in their ancestral forest.
Many Wanniyala-Aetto want to return to their land in Maduru Oya National Park, and to be able to hunt for their own food and gather fruits free from harassment or violence.
A Wanniyala-Aetto man called Tapal Bandialetto told Survival, 'If the next generation waits here, they will learn drinking, smoking and gambling. Elsewhere in Brazil, an eviction order was served on Kayapo, Arara, Munduruku, Xipaya and Juruna Indians occupying the controversial Belo Monte dam site.
The Brazilian constitution and international law enshrine the right of tribal peoples to be consulted about projects on their land.
Survival International is calling on President Rousseff to halt the eviction of indigenous protesters, to consult with the Indians, and to recognize the territories of Terena tribespeople immediately.
His conclusions laid the groundwork for Survival's international campaign for Brazilian Indians. This is felt particularly in the Andamans where Boa Sr, the last of the Bo tribe, died four years ago. For them, the land which stretches across Brazilian and Peruvian terrain is one ancestral territory; today, however, their way of life is increasingly threatened by a Canadian oil giant. Prey includes spider monkeys, white-lipped peccaries, tapir, woolly monkeys and armadillo; in the dry season they also collect river turtle eggs.
The ripened fruit is cooked and its soft flesh then squeezed through homemade palm-leaf sieves. During the 1990s, loggers flooded into Matses territory, forcing uncontacted Indians to flee; today, according to the Matses, they are slowly returning. By ratifying it, the Central African Republic, home to some 'Pygmy' peoples, has affirmed its commitment to their rights (at least on paper). Only four European countries have ratified so far: Denmark, Norway, Spain and the Netherlands.
Survival is calling on all countries to ratify it: the more countries that do so, the more force it has.
In recent years three other Wanniyala-Aetto, all with permits, have been shot dead by park guards.
Eight members of the Onge tribe died this month after drinking an unknown liquid from a container that washed ashore on their island reserve.
He led the long-running international campaign to secure Yanomami land rights, for which he gained recognition in Brazil and around the world. Members of the tribe had returned to live on part of their ancestral territory currently occupied by a rancher who is also a local politician. Armed police have surrounded the protesters and tensions are rising amid fears that there will be similar violence. Yet a raft of bills and constitutional amendments proposed by a powerful agricultural and mining lobby threaten to undermine these land rights.
The Figueiredo report, chronicling the genocidal atrocities of a past generation, has been unearthed at exactly the same time as new attacks on the Indians are unleashed. He led the Royal Geographical Society's largest expedition of 115 scientists to study the rainforest of Sarawak and was awarded the RGS Gold Medal.
They must go back to the jungle while they are still young, and go back to the traditional system. In 2004 the Onge were reported to have saved themselves by running to higher ground when they saw the sea recede prior to the tsunami. Indians are angry that, despite being in office for two and half years, President Dilma Rousseff has yet to meet any Indians. The invasion of their land by poachers is threatening the Jarawa's existence, depleting their food sources and risking bringing further conflict and diseases to which the tribe have no immunity. The Jarawa number 320 and have only had friendly contact with outsiders for ten years.For the first time, a Jarawa has spoken out about poaching on camera.