They always say March comes in like a lion and out like a lamb, but that is so not true for the books publishing next month. Another new standalone from Lauren Oliver is almost here and we can't wait to read it! Adventure, intrigue, and romance combine in a new fantasy duology from Incarnate series author Jodi Meadows.
The weird, mixed up tale of Amy Gumm's adventures in a bizarre Oz continue in this sequel to Dorothy Must Die! Following her pitch-perfect debut Open Road Summer, Emery Lord pens another gorgeous story of best friends, new love, & second chances. The Walls Around Us is a ghostly story of suspense told in two voices—one still living and one long dead. Four high school seniors put their hopes, hearts, and humanity on the line as an asteroid hurtles toward Earth in this contemporary novel. Max Cantrell has never been a big fan of the truth, so when the opportunity arises to sell forged permission slips and cover stories to his classmates, it sounds like a good way to make a little money. A young sorceress's entire life has been shaped to destroy the empire controlling her world.
Set against a backdrop of politics, family, and first love, this is a story of personal responsibility, complicated romance, and trying to discover who you are even as everyone tells you who you should be.
One of the biggest pop culture marketing blitzkriegs in recent times, Force Friday, is finally here. Hordes of people have already stayed up past midnight last night for the Targets, Walmarts and Disney Stores in their neighborhoods to unveil the new merchandise for Force Friday. As part of its unforgiving onslaught of wallet-thinning temptations, Disney and its partner and subsidiary publishing houses have also released a slew of new books today.
For parents, these books can actually be a great way to get your kids to feel included as part of all the pre-Force Awakens hype but to aslo keep them reading – something you can perhaps feel okay about spending so much money on. Relates the key events immediately following Return of the Jedi and leading up to The Force Awakens. For adult readers this is probably the most eagerly awaited canonical Star Wars book to be released since Dark Lords of the Sith. A YA novel that provides a summary of some of the most important events in the Star Wars universe, from the rise of the Rebellion to the fall of the Empire through the eyes of two childhood friends, Ciena and Thane, who have grown up to become an Imperial officer and a Rebel pilot.
Like Smuggler's Run, an upper middle grade novel that takes place in the same period chronologically. Stated as being for grades 1-8, but at only 24 pages and with stickers and press-out pieces, this one's for the kiddies.
By Joy Fleishhacker on December 31, 2013 Celebrate the season and warm children's hearts with titles that feature exciting cold-weather adventures, science-based explorations, and bold boredom-vanquishing activities.
Filed Under: Collection Development, Reviews Tagged With: (FPO), Great Books Happy New Year! By SLJ on December 31, 2013 Realistic sound effects, such as the oars hitting the waves and the gulls shrieking, Jim Broadbent's warm narrative voice, and a beautiful soundtrack combine to create a captivating mini-feature, replete with tension, drama, humor, and heart.
By Brigid Alverson on December 31, 2013 We have a double dose of previews from Archie Comics today to finish out 2013 in style.
By Shelley Diaz on December 30, 2013 As 2014 peeks around the corner, SLJ looks ahead to future releases in this latest installment of our roundup of the most highly anticipated franchise openers and long-awaited big screen versions of children's classics.
By SLJ on December 30, 2013 Illustrations and pop-ups that sparkle with shimmering light and graceful motion characterize the latest title adapted by a master bookmaker. By Karyn Silverman on December 29, 2013 Today we're running a roundup of books that we think are worth discussing because they are in the top, say, 100 of the year. By Joyce Valenza on December 29, 2013 Not a week goes by when I don't find myself looking for a label to represent a blog post, to pin an image-free article or post on Pinterest, to add visual interest to a quote for a slide or our LibGuides.
By Joyce Valenza on December 29, 2013 When we return to a new year in school and approach the customary looking back and thinking forward rituals, here are a few models that might inspire reflection and creativity.
By Nina Lindsay on December 27, 2013 Hoping you all had some peaceful time off this week. Alyson Noel posted the cover to Dark Flame, the fourth book in her young adult Immortals series. In this eagerly awaited continuation of the bestselling "Immortals" series, Ever struggles to help her best friend Haven transition into life as an immortal—trying to keep her from doing anything that puts them at risk, while attempting to gain control over her enemy Roman, so she can finally obtain the antidote that will allow her and Damen to be together. Publishers and authors interested in promoting a book release through an interview, guest post or giveaway, please contact me.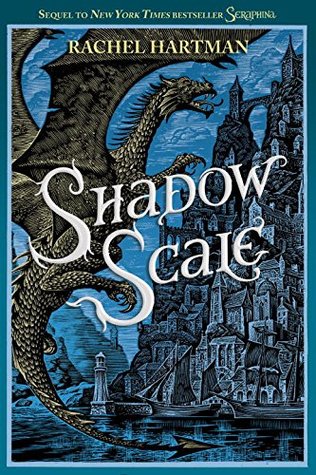 Lauren delivers a gripping story about two sisters inexorably altered by a terrible accident.
Want to know who cleans the floors of the Death Star and what creature takes 1,000 years to digest its swalloed victims? Because tomorrow is a holiday, both these titles are available in comics shops today, and you will find them in other outlets in a couple of weeks. POETRY When last we discussed IF YOU WANT TO SEE A WHALE, Leonard brought up a good question: Should we consider this text as a picture book or a single poem? I hope they affect our seniors, especially those used to using social media thoughtfully, as they meet new librarians and instructors in their college years. Peterson on December 27, 2013 Reading a novel appears to produce quantifiable changes in brain activity, according to an Emory University study published this month in the journal Brain Connectivity. For a profession situated at the intersection of metaliteracy, education and emerging technologies, forecasting is kind of exciting. Peterson on December 27, 2013 Washington State Representative Elizabeth Scott (R-Monroe) has introduced a state bill that aims to protect the educational privacy rights of students. But when the spell she casts backfires, resulting in a strange, foreign pulse that binds her to Roman instead, Ever turns to Jude and dark magick, desperately attempting to break free of the curse, and ultimately risking everything she knows and loves—including her beloved Damen.
We uses Search API to find the overview of books over the internet, but we don't host any files. A parent advocacy group, Stop Common Core in Washington State, is urging residents to offer support for the bill.
All document files are the property of their respective owners, please respect the publisher and the author for their copyrighted creations. The sequel to the critically acclaimed Death Sworn will thrill fans of Leigh Bardugo and Robin LaFevers.