With The Walking Dead set to make its return to TV this Sunday I've had zombies on the brain off and on all week. I'd like to write a col­lec­tion of first dance songs in cal­lig­ra­phy but I'm not the world's biggest Michael Buble fan… my tastes run more to the alternative!
You must have JavaScript enabled in your browser to utilize the functionality of this website.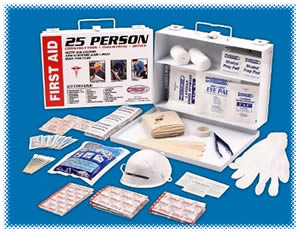 The centerpiece of the Adventure First Aid Family Kit is the fully-updated new edition of Caring for Children in the Outdoors, a comprehensive guide to first-aid for children, covering topics such as how to treat sprains, fractures, and dislocations, plus handy guides on how to administer medications and how to dress more serious wounds.
A wide range of first aid supplies provides piece of mind for the whole family, and as an added bonus, the kit includes a handy kit-within-a-kit that can be pulled out and stashed in a pocket, stroller, or diaper bag.