Ashtree Management Services Ltd provide in house First Aid training courses nationally based from our offices in Coventry (West Midlands) and Stowmarket in Suffolk. Our First Aid training courses are fully compliant with the Health and Safety Executive (HSE) requirements for First Aid training. If you can arrange for 2 half day sessions of the same course to run on the same day then the second course will be half price. Use this guide to help determine which course is most suitable for your workplace and employees. These courses cover all aspects of First Aid and meet the requirements of the Health & Safety (First Aid) Regulations 1981.
Our Paediatric First Aid is a 12 hour (2 day) training course for 12 delegates that is especially designed for carers of young children in any environment.
This 3 day First Aid at Work course for 12 delegates covers all aspects of First Aid and meets the requirements of the Health & Safety (First Aid) Regulations 1981.
Our 2 day First Aid at Work Refresher (FAWR) courses for 12 delegates is needed every 3 years to enable First Aiders to continue to hold a full First Aid at Work certificate.
Our Emergency First Aid (EFA) training course follows exactly the same syllabus as the Emergency First Aid at Work course (EFAW) but excludes the theory test and written exercise, its been developed for small organisations who feel they need trained first aid personnel but have no requirement for them to be accredited at this level.
Our 1 day First Aid in Social Care course has been specifically developed for the Social Care sector concentrating on the types of accidents & nature of the most common illnesses found within this demanding sector. Our First Aid for Schools course is designed to equip staff dealing with school aged children with the confidence and skills to deal with a first aid incident. In line with the Governments initiative AEDs are becoming more widely available, particularly in places where people gather, such as shopping centres, railway stations, airports and large workplaces. Our 1 day course has been developed for those wishing to teach students in the use of their companies AED.
For training purposes our AED simulator would be demonstrated to show correct technique, it is always advisable to have your companies own AED units available to be used as comparisons to aid familiarisation. These courses are the two first aid courses that are recognised by the HSE as being the required qualifications for the work place. Automated External Defibrillator training is becoming ever more popular as companies, schools, sporting organisations and communities realise the life saving potential of AEDs. All training contains a mix of practical and theory to give an enjoyable and memorable learning experience.
I will do my best to give you the skills and confidence to do the best that you can, for friends, colleagues, strangers or family members. Here's a round-up of the open first aid courses we have available for the rest of 2016 in Wigan, Oldham, Matlock, Youlgreave, Derby, Buxton, Stockport, Salford, Ormskirk, Wirral and Trafford.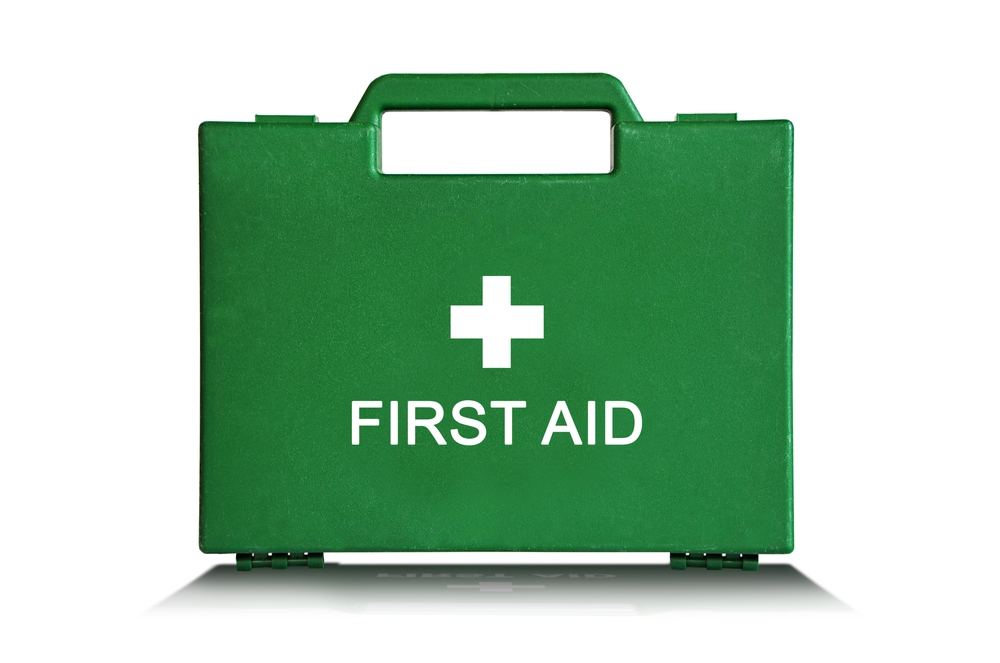 Please choose the course you want then scan down to see the locations and dates where we have open courses available for you or other individuals to attend.
This is a more in-depth course looking at more serious and multiple injuries and going into greater detail for all elements of first aid at work. In addition to all these courses we also have ? day annual update training sessions available. The two day first aid at work refresher course is aimed at individuals who need to take refresher training in order to maintain their first aid at work certification and ensure that their levels of competency are also maintained.
All of our first aid at work refresher training courses are registered and approved by Qualsafe and all of our first aid trainers are also registered with the Association of First Aiders. The first aid at work refresher training course is aimed at individuals that require refresher training in order to maintain their accreditation, the first aid at work training course is our highest level of first aid training and is designed for individuals working in higher risk work environments or individuals working in lower risk working environments with a considerable amount of staff or subcontractors within their working environment.
Refresher First Aid at Work training can be held at either your own premises through our on-site training or at one of our public asbestos courses held at conveniently located external venues across the UK. As well as an accredited Qualsafe certificate all delegates are awarded an emergency procedures card that can be easily stored in a wallet or purse, so that they can always have a good reference source on them at all times should they need to administer CPR.
We also believe that having a good source to look up any information is important so we also issue each delegate with a "First Aid Made Easy" book with the course.
We are the chosen first aid supplier for hundreds of organisations in West and central Scotland.
You can rest assured that the training that we provide is within the Ofqual Regulated Qualifications guidelines and provides your employees with an understanding of how to deal with an emergency first aid situation. This course is for candidates who require and emergency first aid at work (EFAW) certificate to comply with Ofqual Regulated Qualifications.
The training was a really enjoyable, and I came away feeling I could cope with an emergency situation should one happen to arise when I'm present! All of our first aid courses are HSE accredited and we can come to you making it cost effective, efficient and enjoyable for you and your staff.
This entry was posted in Training Courses and tagged 1 day, 2 day, 3 day, ayrshire, dumbartonshire, emergency, first aid training courses, glasgow, HSE, lanarkshire, renfrewshire, stirling. The best mining and construction machinery training offers you the best training in mining skills and operators training. Courses and kits are tailored to suit a variety of workplaces and situations, from the home to industry.
We are committed to customer service and one of our friendly team is waiting to give you all the advice you need. Participants will be able to recognise and treat first aid conditions that they come across in the workplace.
The syllabus covers all the details of the full first aid course in brief as well as catching up on any protocol or technique changes that may have occurred within the 3 years. This non accredited course for 12 delegates is designed to specifically fulfill the Social Care sectors requirement to assess the first aid needs of the business.
This 1 day course is designed for a maximum of 12 delegates who wish to be trained in the use of an AED in their workplace.
This course may be modified to half day for those with relevant First Aid knowledge and suitable training qualifications. A one day course with a syllabus to be arranged or the two day 16 hour course with an element of outdoor participation. In a relaxed, easy, friendly environment to ensure your learning experience is positive as well as enjoyable. It is aimed at persons with overall responsibility for first aid or for those working at companies with higher risk of incidents. In order to enrol on this course delegates must hold a valid and in-date first aid at work certificate, and upon completion of this course they will be able to regain certification for a further three years. Upon completion of the first aid at work refresher course a Qualsafe certificate will be awarded, this certification will be valid for three years from the date of completion of the course and will enable to successful delegate to meet their legal obligations as set out in the health and safety (first aid) regulations.
Simply call our Booking Hotline today on 01934 853 803 and speak to one of our specialist asbestos trainers. This is because these conditions are no longer covered in the emergency first aid at work course. We help you to make a difference of your career by acquiring skills and training based on the choice of your course. The course meets the requirements of Early Years Foundation Stage 2014 (EYFS) for Ofsted-regulated child-care settings. These longer two day courses should be recognised by the NGBs as the full range of outdoor injuries will be covered.
If your existing certificate is not in date you will need to attend the full 3 day course again. Having someone trained in first aid and a well stocked first aid kit could make all the difference in a potentially life threatening situation. We will help you prepare and be confident in the event that you need to apply your first aid skills.