The 1 day Basic First Aid course in Dublin is suitable for parents, grandparents, babysitters and creche workers and anyone else who is interested to learning or refreshing life saving skills. It covers all major paediatric as well as adult emergencies and illnesses including CPR and how to deal with choking.
The content will be delivered in an unique style based on class participation, role play, lots of interaction between the tutor and students and a plenty of humour.
Full payment is required at the time of booking in order to secure a place on the chosen course. Unfortunately no refund will be given for cancellations less than 1 week before the course is due to commence. If you are interested in finding out more about upcoming First Aid courses in Dublin or how we can tailor a course for your school, creche or club please contact us. To support National Water Safety in July and August all students that take a CPR class will get a free cpr face shield keychain. Adams Safety Training provides First Aid Training, CPR Classes, and BLS training to the entire San Francisco Bay Area including San Francisco, Oakland, San Jose, Walnut Creek, Concord, Fremont, Hayward, Berkeley, Emeryville, Pleasanton, Livermore, San Ramon, Dublin and surrounding communities. Adams Safety Training provides the best CPR training classes available at the lowest possible cost with no hidden additional or contracts fee such as material costs, onsite charges, and equipment rental.
We provide onsite trainings for groups (10 or more) at your location anywhere in Northern California. On-Site Work Place Classes We Provide CPR Classes, AED Training, BLS Training, First Aid Training, Blood Borne Pathogen, and Forklift Safety Training at your location anywhere in Northern California for groups of 10 or more students. Licensed Childcare Classes (Day Care or Childcare Center) We are certified and approved by the State of California Emergency Medical Services Authority – EMSA. Licensed Childcare Pediatric (Infant, Child and Adult) CPR & First Aid (8 hour training) our certification is # 11-0506-DC. Be aware There is a lot of fraud, Instructors that do not provide EMSA compliance training. Every two (2) years, EMSA Licensed child care providers must renew their training by completing 4 hours of pediatric first aid and 4 hours of pediatric CPR including adult CPR and infant, child, and adult AED training with other required topics that must be covered in the training. Here is a link to the State of California EMSA Child Care web site to confirm Adams Safety Training is an approved training provider in good stating.
All of our safety training programs meet California EMSA, OSHA, State and Federal safety requirements.
CPR, First Aid Basic Life Support, BLS for Healthcare, AED and more in the San Francisco Bay Area including the cities of, Oakland, San Jose, San Ramon, Fremont, Emeryville, Berkeley, Hayward, Concord, Walnut Creek, Alameda, Albany, Pacifica, Hercules, Pinole, Lafayette, Pittsburg, Antioch, Richmond, Vallejo, Benicia, Oakland, Campbell, Cupertino, Gilroy, Milpitas, Mountain View, Santa Clara, Sunnyvale, Los Gatos, Corte Madera, Fairfax, Greenbrae, Kentfield, Larkspur, Mill Valley, Novato, Petaluma, Rohnert Park, Cotati, San Rafael, Sausalito, Sebastopol, Sonoma, Tiburon, Daly City, Palo Alto, Menlo Park, Millbrae, San Carlos, South San Francisco, Union City, Pleasanton, Livermore, Dublin, Danville, Tracy, San Leandro, Foster City, Redwood City, San Mateo, Half Moon Bay, Castro Valley, Napa.
Adams Safety Training is an approved CPR, BLS, AED, First Aid Training Center by California Emergency Medical Services Authority (EMSA) and all certifications meet all State and Federal requirements. Over the next number of weeks a large promotional drive will take place aroundSouth Tipperary. Phyllis is also a qualified Teacher in Adult Education with Early Childhood Care and Education her chosen subject. Phyllis is totally committed to continuing to provide a quality early years programme in the Pre-school.
Professor Alan Miller was unanimously elected in 2007 by the Scottish Parliament to become the first Chair of the Scottish Human Rights Commission, and he was unanimously re-nominated to the role in 2013 for a further three year term.
Alan has a combination of experience and expertise in the field of human rights grounded in 25 years involvement with the legal, academic and voluntary communities within Scotland.
Alastair Pringle took up post as National Director of the EHRC (Scotland) in November 2012. Formerly Head of Patient Focus & Equalities within the Scottish Government Health Directorates, he has led on national programmes of work in relation to person-centred health and care, as well as an extensive background in equalities strategy and policy for both the Health and Wellbeing portfolio of the Scottish Executive and for NHS Scotland. Councillor Archie Graham has represented the Langside Ward on Glasgow City Council since the Council was formed in 1995. Councillor Graham is currently the Council's Depute Leader and Executive Member for the Commonwealth Games and has responsibility for the delivery of the Commonwealth Games in 2014.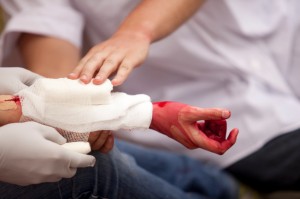 Theresa Fyffe began her nursing career in Dublin where she trained as a registered nurse, later working mainly within Critical Care Nursing, in the fields of Intensive Care and Neuroscience. She was formerly Director of Practice Development and Research within Tayside University Hospitals Trust. At a time of extensive change not only within the health service, but also in the political arena, her wide experience and influencing skills bring a strategic focus and direction to the RCN in Scotland, on behalf of the Scottish membership. Christine O'Neill is Chairman of Brodies LLP and a recognised expert on public and constitutional law issues in Scotland. Christine advises clients on legislation and statutory interpretation, the powers and duties of public bodies including the Scottish Parliament, and freedom of information laws and data protection.
Christine is the first and only solicitor advocate to be appointed a 'Standing Junior' to the Scottish Government.
Carole was one of the founding members of the Human Rights Consortium Scotland when it was established in January 2010 and has helped it grow to over 150 members. Rosemary Agnew was appointed as Scottish Information Commissioner on 1 May 2012 for a fixed term of six years. Rosemary holds a Masters in Business Administration (dist) from Manchester Business School. As Scottish Information Commissioner, Rosemary is responsible for the enforcement and promotion of Scotland's freedom of information law.
Elaine Webster (LLB Hons, MA, MA, PhD) joined the School of Law at the University of Strathclyde in 2008, where she is a Lecturer and Director of the Centre for the Study of Human Rights Law.
Just wanted to drop you a very quick line to say today's Domestic Abuse conference was excellent, one of the best conferences I have been at, some really engaging speakers and really meaty topics - the legal aspects as covered by Lesley Thomson, Morag Driscoll, and the debaters at the end, were really useful.
If an instructor provides a course in fewer hours than required and does not cover all required material, the training is not in compliance with the law. Our goal is to provide the best quality, fun, low stress, and low cost but thorough CPR training at all times.
Practical aspects of the course will be carried out using both Clonmel Celtic FC and Clonmel Town FC facilities. David Lenane, FAI Development Officer for South Tipperary said, 'we are delighted that Project Futsal is coming toSouth Tipperary. Roisin holds a HETAC level 8 post graduate Higher Diploma in Arts in Early Childhood Montessori Education from St Nicholas Montessori College Dublin. Catherine is an experienced Special Needs Assistant and she hold a FETAC Level 5 Component Award in Special Needs.
Educated at Alva Academy, she went on to graduate from Glasgow University with a Social Sciences MA and Jordanhill College with a Postgraduate Certificate in Community Education. Latterly she was Shadow Minster for Health and Social Justice and a member of the Parliament's Health Committee before being appointed Minister for Public Health in the Scottish Government formed after the May 2007 election.
As SHRC Chair he was re-elected in 2013 as Chair of the European Network of National Human Rights Institutions (NHRIs) and was also elected to the post of Secretary of the International Coordinating Committee of NHRIs. He previously ran a law practice in Castlemilk, Glasgow and is a past President of the Glasgow Bar Association and former Director of the Scottish Human Rights Centre.
He represents the Council on various Cultural and Sporting bodies including the Riverside Museum Appeal Trust and Glasgow 2014 Limited. He left school at 16 with no qualifications and worked in the construction industry for the first 15 years of his working life. In 2000 Theresa joined the Scottish Executive Health Department in a wide-ranging role, Theresa had responsibility for research, quality, safe and effective care, clinical leadership, practice development, acute services and strategy development. She is, uniquely in Scotland, rated by Chambers and Partners as a Star Individual in administrative and public law and is also ranked in Band 1 for local government law. She is frequently involved in giving advice to clients on the defensibility of decision-making processes adopted by public bodies and the compatibility of those processes with the requirements of natural justice and the European Convention on Human Rights. She previously held the posts of Chief Executive of the Scottish Legal Complaints Commission and Assistant Ombudsman at the Local Government Ombudsman, and so is familiar with operating within a regulatory environment.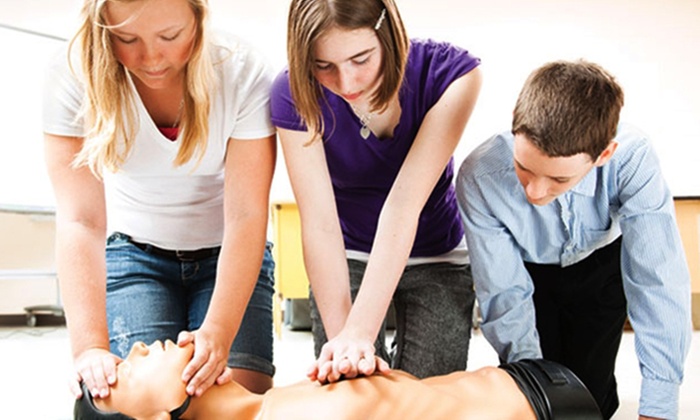 She has a keen interest in developing a framework of continuous improvement of public authority FOI practice during her term of office. She is responsible for influencing decision makers and opinion formers in government, the public and private sectors and the media to ensure access to justice policy and legislation is framed in the best interests of consumers. Elaine teaches on a number of courses in the fields of public law and human rights in the UK and European context.
This is traditionally a strong football area and I expect interest to be high in terms of people wanting to apply for this excellent course. She qualified as a Highscope Practitioner with the Highscope Institute in London and completed her Montessori Teaching Studies with Portobello School of Childcare.
Geraldine has also undertaken courses in Curriculum Training, Arts and Crafts , Music, Buntus and Child Protection Training.
She decided to change direction in her career and subsequently worked as a Special Needs Assistant in St Mary's Special School in Navan for 10 years.
He also teaches human rights on the LLM programme at the University of Strathclyde where he is a member of the Centre for the Study of Human Rights Law. He entered higher education as a mature student, gaining a BA in 1995 and an MSc (Distinction) in 1999 from Glasgow Caledonian University.
She also played a key role in the understanding and development of spiritual care in the health service in Scotland. Her extensive public sector experience (which has ranged from policy and business development to complaints handling) includes managing authority compliance with freedom of information laws. She considers that the statutory obligation of FOI can also be an enabler for authorities in terms of both effectiveness and transparency: FOI is the key to many rights and freedoms in our society and also a significant driver to good public authority practice. Currently UNICEF has three UK programmes that aim to contribute to delivering this strategic objective. Her role also involves developing and co-ordinating information on projects that enhance access to justice across the Citizens Advice Bureaux in Scotland. Her research interests lie in the field of European and international human rights law, supra-national judicial interpretation of human rights and non-judicial interpretation of human rights at the national level. The course start date is September 10th and closing date for applications will be July 20th. We are also delighted to have South Tipperary VEC on board for their educational expertise along with both Clonmel Celtic FC and Clonmel Town FC who will be providing their facilities for the practical elements of the course'.
Phyllis is committed to ongoing professional training and she has also completed courses in Child Protection, Buntus Sports Coaching Programme, Siolsa Quality Programme and First Aid. Professor Miller also brings an international perspective and insight gained from engagement with the United Nations and other bodies in capacity-building initiatives in around 20 countries around the world.
His dissertation was titled 'The Involvement and Empowerment of the Voluntary Sector in Urban Regeneration'.
She has worked with clients on compliance with international treaty obligations including attending sessions at the UN under the Universal Periodic Review process (2012), the Convention Against Torture (2013), the International Covenant on Civil and Political Rights and the International Covenant on Economic, Social and Cultural Rights in 2014.Carole is Convener of the Campaign for Freedom of Information in Scotland.
She has first-hand experience of leading the development of an open culture in a Scottish public authority essential, in her view, to achieving FOI compliance. She is a current member of the Scottish Civil Justice Council and holds a Master of Laws in Law and Governance from Dundee University.
The right not to be subjected to inhuman or degrading treatment is of particular interest, including its application in the socio-economic sphere. More widely, Elaine has interests in the protective human rights obligations of states, the right to human rights education, and the concept of human dignity in human rights education.