Benjamin Dard, CBM Technical Advisor for Accessibility discusses the challenges remaining in implementing universal accessibility. People with disabilities are among the most vulnerable groups in natural disasters and conflicts. Many mainstreaming actors still think that they do not have the expertise necessary to turn universal accessibility into reality.
This involves the inclusion of accessibility principles in all planned actions, including legislation, policies and programmes conducted by both national and international actors. Save the Children Philippines launched today a groundbreaking set of books tackling adolescent rights and reproductive health issues penned and illustrated by teenagers themselves. They are, paradoxically, also the least considered in emergency and development programmes. Only half of the world's countries have included accessibility principles in their codes and building standards. On the one hand, agencies and organisations believe that disability requires specific knowledge and skills, often related to medical issues.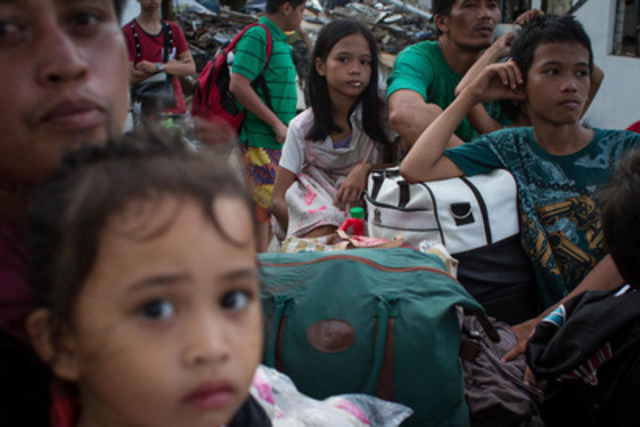 Building expertise on universal accessibility at the level of disabled persons organisations (DPOs) is a key factor in the successful implementation of accessibility. We have essential equipment ready to be loaded on a plane and we have sent staff to support the emergency effort.
Although there is a recent rise in awareness of the importance of disability inclusion, there is still a significant gap between policies, standards and levels of implementation.
In addition, even when legislation on disability and accessibility exists, it is often overlooked by the general public, national and international stakeholders. Building the capacity of institutions and organisations of persons with disabilities will ensure their participation and the promotion of universal accessibility in development projects. Their presence and involvement is essential to ensure the relevance and sustainability of actions undertaken in the field of accessibility. It is the essence of the role of international cooperation in the field of disability to facilitate and support capacity-building, through the exchange and sharing of information, experiences, training programmes and practical reference.A pragmatic approach to universal accessibility The implementation of universal accessibility in low income contexts necessarily requires the adoption of a pragmatic approach, in other words a€?accessibility in context". We have been in the Philippines since 1981 responding to the critical needs of children, including in emergencies.
This implies not only about adjusting regulations to realities in the field but also having an adequate response to needs given limited resources.
Save the Children was one of the first international agencies to respond after Yolanda and remains the largest responder in some of the worst affected areas.Since 1976, our Nepal office has been working with communities on education, especially early childhood development and primary education, as well as basic health, including maternal child health and HIV and AIDS prevention and care.
This effort usually revolves around the development of trade and sharing with different stakeholders. It results in ownership of accessibility by the actors themselves, a prerequisite for the development of innovative practical solutions at the local level.