Having been a voli and a paid EMT, and been responsible for drivers training for a short while, it is hard enough to get people to drive well code 3 in an emergency vehicle. What really sucks is the Oklahoma laws where volunteer firefighters can't even use lights while stopped on the side of the road. From reading everyones replys it seems volunteers running full lights and sirens to a call is not a good idea. What type of authorization certificate does everyone need to have lights affixed to your vehicles? I agree with you there, I just don't think people should get a ticket if they don't pull over for an unmarked civilian car with a strobe light on it. Areas served by volunteers are already at a disadvantage, in regards to response time, compared to those served by career or combination departments with a crew already on station and ready to respond.
I could almost understand limiting folks from "running hot" but not even allowing them to have some sort of red or blue lights while parked on the side of the road? But no one has really touched on a simple courtesy light like what we have here in New York to get to the station or scene. I agree that most EMS transports to the hospital do not warrent the use of lights and siren.
The few minutes that are saved by emergency response to the station may benefit a critical patient or trapped fire victem. Why do ambulances (and Phil's favorite EMSA is the worst about it) drive patients into the hospital while running lights and sirens?
After all, they are easier to see than I am with all of the reflective graphics on their vehicles.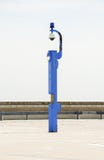 When I was at EMSA I worked only nights, at 03:30 in Tulsa there is almost no need to run code to the hospital.
The emphesis, as others here have stated, should be placed on properly training volunteers to operate under lights & siren and discipline for those who abuse the privilege.