EL James's Fifty Shades trilogy has outsold JK Rowling's seven-book Harry Potter series on Amazon's UK site. It was only ever a matter of time before the 50 Shades publishing phenomenon began to eclipse Potter (it outstripped Dan Brown long ago) and now JK Rowling's final book in the Potter series, Harry Potter And The Deathly Hallows, is being outsold by the first book in the James trilogy, Fifty Shades Of Grey, by more than two to one on the website. EU director of Kindle Gordon Willoughby said: "If JK Rowling was the literary phenomenon of the last decade, then EL James looks certain to take that mantle in the current decade.
To see our content at its best we recommend upgrading if you wish to continue using IE or using another browser such as Firefox, Safari or Google Chrome. Global sales of the trilogy are said to be over 40 million - still a long way from the 450 million achieved by JK Rowling's Harry Potter series. In terms of printed books, Fifty Shades of Grey has yet to catch up with Harry Potter and the Deathly Hallows, which sold over 4 million copies in the UK.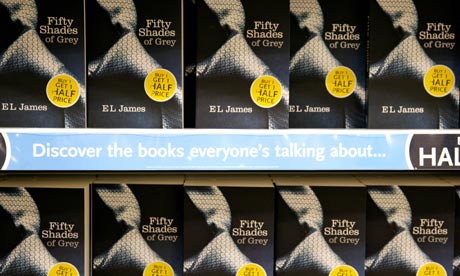 She rarely gives interviews and the raciest detail she has supplied about her own life is that she likes to eat Nutella straight from the jar.