If you're a foodie like me it can be challenging to fill your gastronomic needs with the local foods and still keep the costs down.
Great post, and really handy as I'm about to be sent to Europe for work where travel expenses are covered but food is not.
Since then we have been lucky enough to drive across the United States, camp in Iceland, hang out in London, eat our way through Paris, work on an organic farm in Tuscany and track down long lost family members in Lacedonia, Italy.
Our Stippers gave us some grief about our last Top Las Vegas Deals posting because it focused only on Downtown and the Freemont Street Experience.
We also managed to grab some cool printable food coupons from our Local friends for even more cheap eats on the strip. It's worth hitting up because you can usually find unique, local foods at a budget price.
We just haven't learn to eat the same way hence why we sometimes go over our head when it comes to food (the other easy solution is certainly to eat as much as you want and walk off those calories). Love this post however because I've faced the same problems of eating cheap in Europe, which is ESPECIALLY hard when you are hitchhiking. I've been spoiled these last few years since we live right next to a health food store where I shop every day.
Plus it is also really fun to stroll around market streets and just watch the local people going about their daily shopping.
Better yet sign up for our RSS feed OR get the goodies delivered directly to your inbox! If you want to use one of them please contact me to ask first because I do love to share and I would be flattered.
Eating a large meal in the evenings can take time, and leave you feeling a little sluggish so it's better to get your fill at lunchtime, perhaps take a siesta, then you have the rest of the afternoon and evening free to roam.
Discovered your site via Michael (go see write) and looking forward to perusing your great food photos.
My two month trip to Europe in my early twenties was a free for all and definitely not cheap, so hopefully I can stick to a food budget this time. I've really gotten used to this style of life where I constantly have fresh fruit and veggies.
Food will definitely be more expensive and probably more rushed and not as good quality as you are likely to find in other areas.
I didn't partake of the hot dog in Iceland but I definitely had enough paninis and pizza to float a boat for the rest of the trip. Pair that with some local cheese for about 3 Euro and a bottle of wine for another 3 Euro and you've got yourself a nice little picnic for 2 people for less than 8 Euro. I'm not a big breakfast person but it was nice to have something cheap and quick to munch on instead of buying something mid morning.
In my opinion Paris had the best street food because they sell foot long Paninis for 3 euro each!
You also could pack them up and bring to heat at your camping fire for a hot kid-loving dinner meal.
Kid-sized and easy to eat, these mini pizzas are just the thing for hungry kids. PBJ Rolls are the kid's food youa€™re sure to remember. Add in the raspberry and stir to combine, allow the raspberries to break up and incorporate into the cream cheese.
Iceland had outstanding hummus for about $2 and Italy had amazing bottles of Olive Oil for about 2 Euro.
The focus in Europe is definitely more on fresh, quality foods and so it isn't usual for people to go to the market every day or every other day to get fresh bread, cheese, etc.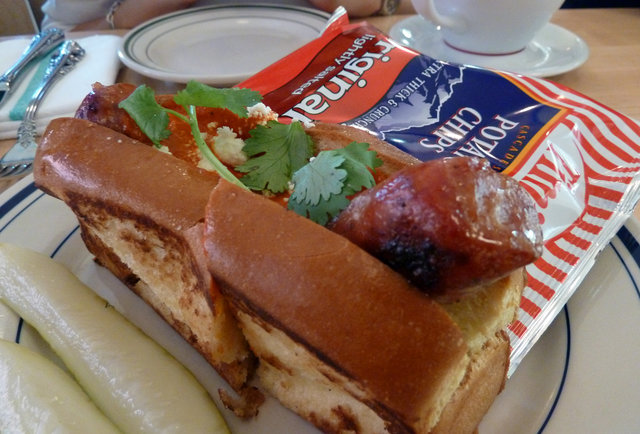 Not only is it better for your savings account but it's also better for your waistline.
Plus it came in handy a few times when it was siesta time (all the stores and restaurants are closed) and we were really hungry. Not only are they tasty but they are actually filling and you can easy have one for a quick and cheap dinner without feeling hungry a couple of hours later. If I could spend every day sitting around at a market watching people buzz around I think I would. I think a large part of the reason is because they are expensive (far more pricey than the U.S.
When ready to serve, let sit out for 5 minutes at room temperature to desired firmness. Serve and enjoy! Refrigerate leftover bites in a ziploc bag or an air tight container. You really can get amazing cheese for $2 or $3 in Europe and the veggies and fruit also seems to be much cheaper. HoliCoffee is a collector inspiration channel only and we really appreciate the hard working of origin blogger[s]. BoredFastfood is a collector inspiration channel only and we really appreciate the hard working of origin blogger[s].