Suzanne is available for solo and chamber music coaching to professionals and students on an as-needed basis. Suzanne Newcomb, pianist, received her graduate degrees in piano performance from The Peabody Conservatory: a Master of Music and then a Doctor of Musical Arts Degree, studying piano under Leon Fleisher. As a full-time piano teacher with 28 years of experience, Suzanne now teaches at her home studio in Upper Arlington as well as at Otterbein University in Westerville.  She was honored by being chosen the 2011-12 Independent Teacher of the Year by the Central East District of OhioMTA. She teaches a well-rounded traditional curriculum, carefully individualized for the needs of each student.  While sharing her passion for music, students benefit from her inspiration and attention to detail. 12 years of teaching experience at the College, High School, Middle School and Private Studio settings. She completed her Bachelor of Music  Degree at the Cincinnati College-Conservatory of Music.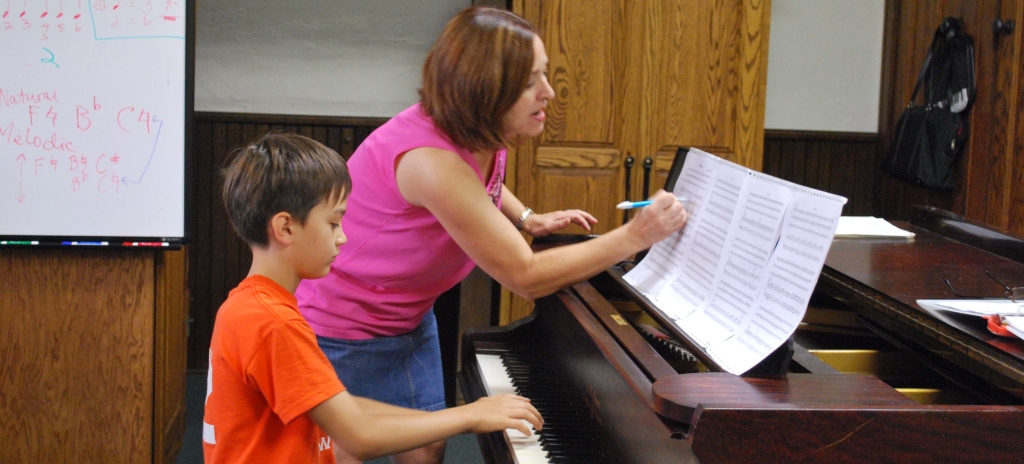 Her musical insights are sought-after as a coach and mentor for piano instruction as well as for her love and knowledge of chamber music performance.
Her pedagogical lineage and continuing musical education through conferences and festivals give students the best possible course of study to follow their own musical path. Highlights of her recent performances include the Brahms C and G minor Piano Quartets, the Messiaen Quartet for the End of Time, and Schumann's Piano Quintet. She coaches for The Chamber Music Connection in Worthington and maintains a private piano studio in Upper Arlington, where she lives with her husband and three children. Suzanne has performed both Poulenc's Two-Piano Concerto and Stravinsky's Concerto for Piano and Winds with the Westerville Symphony. As an active member of MTNA (Music Teachers National Association), Suzanne has held many positions within the organization.

She participates annually in Otterbein's "2 x 6" duo piano recitals, and performed on the Steinway dedication recital in September 2008. She has presented at the MTNA National Conference in Las Vegas and the OhioMTA conference in Columbus.
In 2011, Suzanne performed the piano part in Saint Saens' Carnival of the Animals with the New Albany Symphony Orchestra and the Bach Piano Concerto in D Minor with the Greater Columbus Community Orchestra.
In 2011, the Central East District named her the District Independent Certified Teacher of the Year.