Pianos have some 4000 working parts - the work is highly skilled and encompasses casework, strungback (soundboard, frame and strings) lyres (pedal mechanisms), and of course the action.
Some clients require a full restoration, others merely need the instrument to be in working order for children to begin learning. Like any good restorer of fine antiques, I always prefer to retain original parts if at all possible. In addition, I offer re-polishing services in a variety of finishes to suit your individual requirements and budget.
With over 20 yearsa€™ experience in all aspects of piano restoration, Williama€™s ability to breathe life back into old or unloved instruments is highly sought after all over the UK.
My fascination continued and my father later bought me an ancient piano which had been earmarked for scrap, which I spent many hours taking apart! IA am often to be found at the piano at parties, but one particularly memorable occasion was taking a piano to our village's riverside Jubilee picnic in 2012.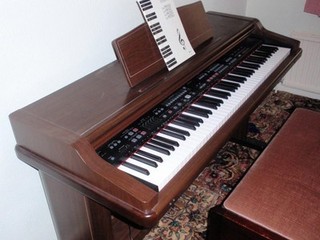 I live on a smallholding in Devon with my wife and two young daughters along with a few sheep and two dogs.A When I'm not in my vegetable garden I'm usually found in my workshop. All my work is tailored to clients' specific requirements, without compromising on essential work to bring out the original voice of the piano. However, as with all moving parts, sometimes many years of wear and tear necessitate like for like replacement with specialist or bespoke parts.
From a sticky note to a full rebuild, from Grannya€™s heirloom to an auction bargain, call William Young now to discuss your requirements.
My interest was sparked further when, aged 11, I was taken to a piano shop in London one day by my late father and introduced to a German technician who'd just finished restoring a Bechstein upright. Years later, I found myself running the piano department in a Winchester music shop and subsequently set up and ran Winchester Pianos for several years. I recently spent 3 years touring the country with The Atlantics rock 'n' roll band, playing gigs all over the UK but am now enjoying spending more time at home, although I have recently started playing with The Sharp Tones, a 50s rock and roll band in great demand!
We entertained friends, neighbours and passing riders, with several children (including my eldest daughter) joining me for a duet during the afternoon! Although I enjoy meeting my contacts all over the UK, I'm always happy to come back to my workshop to restore the latest instrument. I now have over 20 years' experience in working with pianos and have been lucky enough to work on some priceless antiques as well as family heirlooms and concert instruments. As a pianist myself, I'm extremely discerning about touch and tone and never let any instrument leave my workshop until I'm fully satisfied that it's playing to its fullest potential.