28.05.2015
This product is unique in that patches are applied to the skin rather than being consumed in capsules; there is however very little evidence supporting the ingredients or application method.
Made by Biogen Health Science, T5 Fat Burner Patches is a weight loss product that supposedly works through 'nano-magnetic' technology; they are patches that are applied to the skin, rather than consumed orally as is traditional for weight loss supplements. The official website claims that the patches aid weight loss through the processes of fat burning and detoxification, and that the process is effective because it is delivered directly through the skin, bypassing the digestive system.
Unfortunately there is no scientific evidence available to support this method of application, and the majority of ingredients have not been the subject of many reliable scientific studies.
In this review of T5 Fat Burner Patches, we will look at how T5 Fat Burner Patches works, its ingredients and clinical studies. Elaterin is a substance that is extracted from the plant 'Ecballium elaterium', more commonly known as the 'squirting cucumber'. Honeysuckle, otherwise known as 'woodbine' is a shrub that is native to numerous regions of the northern hemisphere. This term refers to a great number of plant species within the genus 'Aloe'; it is not clear precisely which species is used in T5 Fat Burner Patches, though Aloe vera is most commonly used. Also known as five-leaf ginseng, or jiaogulan, this ingredient appears to refer to extract of the plant 'Gynostemma pentaphyllum'.
The leaves of Gynostemma pentaphyllum, a plant that is native to China, are sometimes used to make medicine. Semen cassiae is an ingredient that is obtained from the plant 'Senna obtusifolia', previously placed under the name 'Cassiae obtusifolia'.
Although written on the official T5 Fat Burner Patches website as 'Follum', it seems that this ingredient refers to the plant 'Folium nelumbinis', more commonly known as lotus leaves.
Panax ginseng, commonly shortened to 'ginseng', is a plant that is used in traditional medicine to treat a wide range of conditions.
More commonly known as goji berry extract, this ingredient is obtained from the plant 'Lycium barbarum'. It is not clear what the process of 'energising the liver' entails, but is written that it causes 'depolymerisation of blood cells', 'reducing oxidatives' and thus helping fat to 'melt away'.
A number of strong and elaborate claims are made on the official product website regarding how T5 Fat Burner Patches aid weight loss. For another study, scientists investigated the impacts of anthocyanins from the blue Kamchatka honeysuckle on weight and related factors. Unfortunately based only on this evidence, it cannot be stated that honeysuckle can aid weight loss or fat burning in humans. Most of the studies on Aloe investigate the effects of Aloe vera on blood glucose levels and diabetes. In one study, high fat diet-induced obese rats were used to study the effects of lotus leaf hot water extract with taurine on obesity. The majority of studies on ginseng have been performed on rats and mice, but do indicate a beneficial effect.
A small number of scientific studies have been published that considered the effects of Goji berry extract on general health and on the metabolism.
A second study demonstrated that LBP consumption could prevent alcoholic fatty liver in rat subjects.
It is difficult to find information regarding the potential side effects of elaterin, and since the ingredient has not been the subject of a large number of clinical studies, caution is advised when consuming elaterin, particularly in the long term. As with elaterin, there is very little information available regarding the potential side effects associated with honeysuckle. Aloe is believed to be safe for use in reasonable quantities, and is not associated with any severe side effects. Gynostemma herb is generally thought to be safe when taken by mouth in reasonable quantities in the short term.
There is very little information available on Semen cassiae and torae, and so it is recommended that you consult a doctor before consuming these ingredients if you suffer from any pre-existing health conditions, and avoid the substances if you are pregnant or breastfeeding.
Whilst no severe side effects appear to have been reported for Folium nelumbinis (lotus leaf) in scientific studies, there is very little information regarding the safety of the ingredient. The safety of ginseng when taken by mouth is not known, but it is thought that it may be unsafe when consumed in the long-term. Adverse effects are not likely to occur with the consumption of Goji berry extract, and scientific studies have not reported any severe effects.
The official product website states that the patches should be applied to clean skin in the naval area without any moisturiser or lotion.
Avoid this product if you are pregnant or breastfeeding, and contact a doctor before using if you have any pre-existing health condition.
Several other supplements are sold on the Biogen website, all of which are formulated to aid weight loss. Whilst the company does appear to be well-established, the website lacks some important information (e.g. T5 Fat Burner Patches are not available to purchase in any high street stores in the UK, or on the websites of any well-known health stores.
It seems that the only other place that sells T5 Fat Burner Patches is Amazon (sold via Biogen Health Science), where one month's supply costs ?15.99 with free delivery to UK addresses.
This product offers a unique alternative to usual weight loss supplements due to its patch application method.
What does the * mean?If there is a * beside a link it means that the link is affiliated and thus assists HealthyCompare in remaining free to use, as it is tracked to us.
The information is intended for educational purposes only and does not constitute professional, medical or healthcare advice or diagnosis, and may not be used as such.
Always remember anyone can post their own customer reviews, we try our best to filter out any customer reviews which are clearly written by a company to promote their own product or by a competitor to discredit a product. The information provided on this site is of a general nature only and is not meant to replace the advice of your doctor or pharmacist.
Dit object wordt via het programma voor Wereldwijde verzending verzonden en omvat internationaal traceren.
Bij internationale verzending kunnen douanekosten en bijkomende kosten in rekening worden gebracht, afhankelijk van de aangegeven waarde van het object. Verkopers bepalen de aangegeven waarde van het object en moeten zich houden aan de douanewetgeving.
Dit bedrag is inclusief toepasselijke douanetarieven, belastingen, bemiddelingskosten en andere kosten. De verkoper verzendt het object binnen 1 dag nadat de betaling is ontvangen- wordt in een nieuw venster of op een nieuw tabblad geopend. Bij verwachte leveringsdatums - wordt in een nieuw venster of op een nieuw tabblad geopend wordt rekening gehouden met de verwerkingstijd van de verkoper, de postcode van de verzendlocatie, de postcode van de bestemming en de acceptatietijd.
Internationale verzendkosten en invoerkosten worden gedeeltelijk betaald aan Pitney Bowes Inc. Dit object wordt verzonden naar Taiwan maar de verkoper heeft geen verzendopties opgegeven. Het object wordt doorgaans binnen 1 werkdag na ontvangst van betaling verzonden - wordt in een nieuw venster of op een nieuw tabblad geopend. Wanneer andere biedingen worden uitgebracht, verhoogt eBay jouw bod automatisch met kleine bedragen tot aan je limiet.
Door je bod te verzenden, verbind je je ertoe dit object van de verkoper te kopen als je de winnende bieder bent. Door op Bevestigen te klikken, verbind je je ertoe dit object van de verkoper te kopen als je de winnende bieder bent. Je bent de hoogste bieder voor dit object, maar de minimumverkoopprijs is nog niet gehaald. Als je op Bieden met 1 klik klikt, verbind je je ertoe dit object van de verkoper te kopen als je de winnende bieder bent.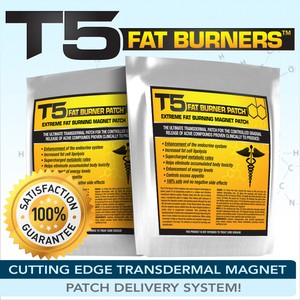 It is stated on the official website that the product offers 24 hour fat burning, and that the ingredients have been proven to promote fat burning and detoxification. When ripe, the fruit squirts a stream of liquid that contains its seeds, hence its bizarre name.
Extract of the plant has been used in traditional medicine for the treatment of a number of conditions; examples include headaches, pneumonia, digestive conditions, cold and flu, bacterial infections, and swelling of the brain, amongst other disorders. Whilst the gel is best known for treating conditions such as sunburn and frost bite via direct application to the skin, Aloe can also be consumed by mouth.
In Chinese medicine, Gynostemma has been used to treat high blood pressure, high cholesterol, constipation, and insomnia. The plant is known as the Chinese senna, and has been consumed for decades in the forms of tea and food. A review of the literature reveals interestingly, that this ingredient is a form of Semen Cassiae – one of the other ingredients in T5 Fat Burner Patches. Interestingly, this ingredient is also sometimes known as Semen nelumbinis, and so may be related to two other ingredients in this product ('Torae' and 'Semen Cassiae').
It is the only ingredient in this product that is relatively common to weight loss supplements, though there is very little scientific evidence to support its weight loss claims. Goji berries have grown in popularity in recent years, and are often touted as a 'superfood'. The official product website states that the patches remove toxins that are absorbed by our bodies from our surroundings.
Chemicals and tiny particles from food are often depolymerised in the body, but how depolymerising blood cells would aid fat burning is very unclear. It is sometimes stated that goji berries, honeysuckle, lotus leaf extract and ginseng aid fat burning, though evidence for these effects is largely lacking. They usually involve a number of human volunteers and should be published in a reliable, peer-reviewed scientific journal.
The studies on rats may indicate a beneficial effect, but the results cannot be directly transferred to humans. One study identified a total of five compounds from Aloe vera gel that have anti-hyperglycaemic effects.
Here the rats were given two phytosterols obtained from Aloe vera gel once a day for a total of 44 days. One trial was performed to test the effects of actiponin (found in Gynostemma extract) on weight loss in Korean subjects.
The first study considered the effects of LBP on the rate of food conversion in weanling mice.
This trial involved 125 Wistar rats which were divided into four groups consuming different amounts of LBP and alcohol. Although no side effects are mentioned on the official website, there are always possible side effects associated with weight loss supplements.
Mild side effects include gastro-intestinal problems such as diarrhoea and abdominal cramps.
A lack of clinical studies investigating the safety of the ingredients means that the effects of long-term use in particular are not understood.
Due to a lack of scientific studies, it is not recommended that this ingredient is consumed by people who are pregnant or breastfeeding.
The patch should be removed from the package, the backing taken off, and then it can be applied to dry skin.
It is also mentioned that the patch can be used at night time and should be used alongside Biogen's other fat burning products, in particular T5 Fat Burners or T5 Serum XT. Be particularly cautious if you have diabetes, cardiovascular disease, liver disease, or a bleeding disorder.
The company is based in Hertfordshire, UK; a postal address, phone number, and email address are provided for the company.
A number of extremely positive testimonials are provided in the 'reviews' section of the website, though there is no evidence that these are genuine.
On the official Biogen Health Science website, the patches are sold at ?18.49 for one month's supply.
How this site worksWe think it's important you understand the strengths and limitations of the site. The information on this site is not reviewed by a medical professional, and is only to be used at your own risk. We do our best to maintain accurate and complete information that is kept up to date, but we cannot (and do not) provide any warranty of the accuracy of any information provided on this website. Verwachte leveringsdatums zijn ook afhankelijk van de geselecteerde verzendservice en de ontvangst van de betaling - wordt in een nieuw venster of op een nieuw tabblad geopend. De verpakking moet hetzelfde zijn als in de detailhandel, tenzij het object door de fabrikant is verpakt in een verpakking die niet voor detailhandel is bestemd, zoals een onbedrukte doos of een plastic zak. Neem contact op met de verkoper- wordt in een nieuw venster of op een nieuw tabblad geopend en vraag om een verzendlocatie naar je locatie. We are run by a Direct Mail Order mega-seller which retails only products that we KNOW and can GUARANTEE work for our valued customers. Je hebt de voorwaarden - wordt in een nieuw venster of op een nieuw tabblad geopend voor Wereldwijde verzending gelezen en gaat ermee akkoord.
Je verklaart dat je de algemene voorwaarden - wordt in een nieuw venster of op een nieuw tabblad geopend in verband met wereldwijde verzendingen hebt gelezen, en dat je daarmee akkoord gaat. It's stated that toxins from the surroundings are stored as fat, and that through nano-magnet technology, this product removes toxins, and so fat. The plant is native to Mediterranean regions, and its extract has been used in traditional medicine in the past for its hydragogue cathartic and diuretic action. It has been used to treat bowel conditions, osteoarthritis, diabetes, fever, and asthma, amongst other conditions.
It is possible that the company behind T5 Fat Burner Patches has added the same ingredient twice under different names. It is also thought to have an antioxidant capacity, the ability to work as a 'detoxifying agent', and to improve memory. Scientific studies have indicated that it may have a beneficial effect in the prevention of ischemia and dementia. There is very little information available on the health benefits of lotus, though it appears to be used in traditional medicine to treat digestive disorders, such as diarrhoea. The ingredient is most commonly used to treat sexual conditions (including erectile dysfunction), high blood pressure, Alzheimer's disease, chronic obstructive pulmonary disease (COPD), and cognitive function.
They go on to write that these 'toxins' turn to fat once in the body, and that people who have lots of toxins within them find it harder to lose weight. This is certainly not the usual process of fat burning, and the process is not backed up by any scientific evidence whatsoever. Unfortunately no links to clinical studies are provided on the official website and there do not appear to have been any studies performed on the product as a whole. Those fed the high fat diet were then split in to five groups, each of which contained 12 mice. More studies need to be performed on the topic using large samples of human subjects before a conclusion on the matter can be drawn. When mice were treated with these compounds in the clinical trial, a significant reduction in fasting blood glucose levels was noted when compared to those of mice consuming a control substance.
The results of this trial also indicated that these compounds could suppress hyperglycaemia and reduce blood glucose levels in the long-term (the levels remained significantly lower than the control 35 days after treatment). A total of 80 male and female, obese, but otherwise healthy participants were divided in to two groups for the study.
A reduction in body weight gain, liver weight, and blood cholesterol levels was recorded in the mice consuming actiponin.
The results suggested that lotus leaf hot water extract with taurine provided rats with antiobesity and hypolipidemic effects. The trial continued for 10 weeks, after which time measurements were taken to determine the effects. One study found that LBP consumption could significantly increase postprandial energy expenditure when compared to beverages containing caffeine (such as tea and coffee).
Unfortunately a definitive list of potential side effects cannot be stated with any certainty as the product has not been the subject of any scientific studies; it is however possible to gauge possible side effects by looking at the individual ingredients in the product. There is a chance that honeysuckle could prevent blood clotting and as such, it may be best to avoid the ingredient in the weeks leading up to and following surgery.
There is a potential for Aloe to have a slight impact on blood glucose, and so people who have been diagnosed with diabetes should keep an eye on their blood glucose levels, particularly if they are taking medication as this may need to be altered. Milder side effects have also been noted, for example, insomnia, breast pain, vaginal bleeding, increased heart rate, changes in blood pressure, headaches, diarrhoea, and dizziness.
In order to ensure maximum efficiency, it is written that the patch should be applied prior to a workout, though sweating could reduce the adhesiveness of the patch. Biogen Health Science claims to use the highest quality ingredients, and states that their manufacturing department is FDA and MHRA approved.
A number of the ingredients have not been the subject of many scientific studies, and evidence supporting the fat burning action of the product seems to be lacking. We're a journalistic website and aim to provide the best health supplement reviews, guides and tips, but can't guarantee to be perfect, so do note you use the information at your own risk and we can't accept liability if things go wrong. Always consult your doctor before using any supplements, especially if you have a prior medical condition. Als je woonachtig bent in de Europese Unie (behalve het Verenigd Koninkrijk), kan de invoerbelasting op deze aankoop niet worden vergoed.
We want to ensure that you are 100% satisfied with your purchase and experience with us, so please contact us with any questions, concerns or suggestions to help make us a better seller. In terms of weight loss, honeysuckle is believed to block lipid accumulation, providing an anti-obesity action.
The substance also acts as a laxative; this may be why it is found in this product, as laxatives can contribute to very short-term weight loss. There do not appear to be any other ingredients that are known as five leaf, and unfortunately no further information about the ingredients are provided on the official product website. The extract is also thought to have a laxative effect, in common with a number of the ingredients in this product.
As is written in the Semen Cassiae ingredient section, the ingredient is not known for its effects as a weight loss agent. It is also thought to improve athletic performance and treat a great number of other disorders. They also have a high antioxidant capacity, and so are thought to help to prevent cancer and heart disease, reduce ageing and improve the immune system. It is stated that the product uses nano-magnet technology to 'detoxify' the body by 'energising the liver'.
The results showed that supplementation with Kamchatka honeysuckle anthocyanins helped to prevent negative impacts on lipid and glucose metabolism that can be associated with cardiovascular disease and diabetes.
It was noted that mice with severe diabetes did not suffer from weight loss due to the loss of glucose in urine. A reduction in serum free fatty acid and triglycerides was also noted with the Aloe vera compounds, and the weights of abdominal fat tissue of the treated rats were significantly lower that of the control rats.
The authors of this study concluded that Gynostemma may well have the potential to improve obesity and reduce certain underlying mechanisms. Both groups were then given Ginseng extract (200mg crude saponin from Ginseng per kg) for three weeks.
The results indicated that LBP increased protein synthesis and detoxification, and that after 21 days, a reduction in body weight was seen, as well as an increased rate of food conversion. The results of this trial indicated that the consumption of LBP helped to prevent alcoholic fatty liver in rats.
The participants consumed a serving of LBP in juice form or a caffeinated beverage, and measurements were taken 1, 3 and 4 hours later. For the first experiment the subjects were given either the goji berry drink or a placebo for 30 days. There have been a small number of cases of acute hepatitis that have been associated with Aloe vera, although it is not clear whether or not Aloe was the direct cause. A chemical in Gynostemma has been associated with birth defects, and so should be avoided by individuals who are pregnant. As such, anybody who suffers from diabetes should monitor their blood glucose levels carefully, and ensure that medications are adjusted in accordance with any changes. Finally, it is added that the patches should be used for 28 days or more to get optimal results. The company is relatively well established and sells a selection of weight loss supplements.
There have been claims that the extract has anti-tumor qualities, but there is no suggestion that it aids weight loss. There are a few clinical studies (as discussed in the 'Clinical Studies' section of this article) that investigate an impact of Gynostemma on weight loss, but results of these are inconclusive.
The substance is however thought to act as a laxative, which may be why it has been added to this product. There are claims that goji berries can aid weight loss, however there is not much strong evidence from scientific studies to date to back up these claims.
The authors concluded that Aloe vera gel may be beneficial for the treatment of type II diabetes in the long-term.
The authors of this trial concluded that Aloe vera gel could reduce visceral fat accumulated and aid hyperlipidemia and hyperglycaemia.
By the end of the trial, those who were consuming ginseng on the high fat diet had a reduced body weight and food intake.
At the end of this experiment, the subjects in the placebo group had significantly increased waist circumferences compared to those in the goji group. The ingredient should also be avoided in the two weeks leading up to, and following, scheduled surgery.
Customer reviews are generally positive, however, some important information is lacking from the website – including ingredient quantities and potential side effects.
Please also note that the editorial line (the things we write) is NEVER impacted by these links. The authors concluded that by preventing lipid accumulation, anthocyanins from honeysuckle may have an anti-obesity impact. Subjects in the actiponin group had significantly reduced body weight, fat mass, and BMI by the end of the trial when compared to the control group.
In the second experiment, energy expenditure was measured soon after the consumption of the goji drink. It could also reduce the speed of blood clotting, so should be avoided by people with a bleeding disorder or who have surgery scheduled within two weeks.
Whether or not the application method and mixture of ingredients will work remains unclear. A significant increase in resting metabolic rate was recorded with the goji drink when compared to placebo. We list our independent criteria for both reviewing products and also the criteria by which products are listed as Approved.