18.08.2014
I gained 41 pounds during this pregnancy and at seven weeks postpartum I still have 15 pounds to go to get back to my pre-pregnancy weight, and then about five more on top of that to get to my goal weight of 124. It's normally very simple…when you want to lose weight you have to factor caloric input versus caloric output.  You eat as healthy and clean as possible and workout. However, for a mom to a newborn there's another ball to juggle when you want to lose the baby weight if you choose to breastfeed. You need to ensure that you are consuming enough calories to produce the milk to satisfy your baby.  As an exclusive breastfeeding mama, this is extremely important to me and takes precedence over my weight loss goals. Many women want to know how to lose weight while nursing while ensuring their milk supply doesn't diminish.
Obviously you should try to eat a little more than normal just like when you're pregnant.
In my experience after the initial four weeks when my milk supply is well established, I then tighten up my diet.
It's not a good idea to get hung up with counting calories and eating garbage to get to your calorie goal.  This is a HUGE pet peeve of mine. Eating those extra four Oreos to get in the last 280 calories to reach your net goal of 2,000 calories per day isn't helping your baby or your weight loss effort.  You will be able to sneak in a treat here or there a lot easier while breastfeeding, but you should never make a habit of eating the processed junk. When it comes to how to lose weight while nursing the truth is that many women will lose the baby weight from breastfeeding alone.
To achieve healthy postpartum weight loss it is reasonable to aim to lose about 2 pounds per week, but always remember to consult with your doctor before entering into any exercise or nutrition program.
Stay tuned for a postpartum nutrition guide that I'm going to post in the next few weeks that will help you further answer the question about how to lose weight while nursing.
Beyonce revealed that she was 195 pounds at her heaviest when she gave birth to Blue Ivy, and she worked hard to lose the baby weight! Beyonce chose to show off her post-baby curves in her new music videos for her visual album, "Beyonce," because she worked so hard to earn them!
Breaking Point: I was sitting in front of the TV the afternoon of January 5, 2009, working my way through a large bag of potato chips and a party-sized bowl of clam dip.
How I Lost It: Through a Google search, I found Carnie's fitness guru, Diamond Dallas Page, and began doing his DDPYOGA workouts regularly. The views expressed in the contents above are those of our users and do not necessarily reflect the views of MailOnline. I always feel best when I eat small meals throughout the day that are packed with nutrient dense foods.  I try my best to make meal choices that are high in protein, abundant with fruits and veggies, whole grains and healthy fats.
The mom revealed she dropped 65 pounds after giving birth to her daughter, and she wanted to show off her curves and sensual dance moves like she had before having her child. I'd just come from my annual checkup at the doctor's, where I learned my weight was at an all-time high of 345 pounds. It feels great to walk into a clothing store and gravitate to a rack because of the color or style, not the size of the clothing.
Anderson, a trainer to the stars, including Gweneth Paltrow and Nicole Richie, has been one of the body consultants and trainers Kim has used throughout her pregnancy. While breastfeeding alone might get you back to your pre-pregnancy weight, I can almost guarantee you that your body will not look the same. Equally discouraged and disgusted, I retreated to the couch to watch Oprah reveal that she'd fallen off the wagon (boy, could I relate). That experience beats the daylights out of hoping to find something quasi-fashionable in a plus-sized clothing catalog. Although Kim worked out diligently during the eight months, she seemingly gained more than the usual 25 pounds a woman is recommended to put on.
Unbeknownst to me, Carnie Wilson was a guest that day, beamed in via sattelite to explain her recent turnaround and weight loss. I was given valuable nutritional mentoring from Dallas Page, who suggested I give up gluten and cow dairy. I was either making an attempt to live under the depressing conditions of the latest diet, or binge-eating as if it were my last day on earth. As much as I adore bread and cheese, I was willing to give it a try and amazed at how much better I felt -- the weight also started coming off like never before.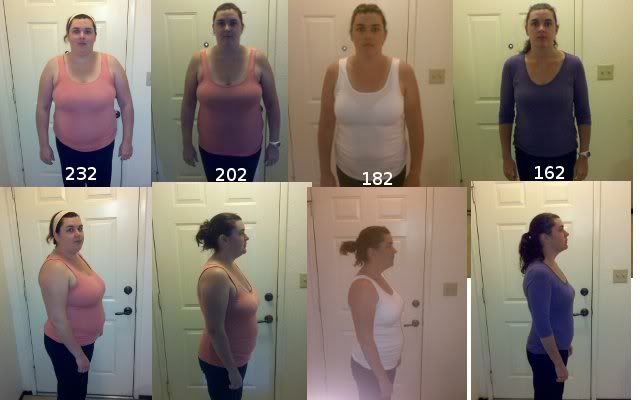 Trying to fit into an airplane seat at 345 pounds is something I wouldn't wish on an enemy.
I lost 100 pounds twice in my 20s but regained it, in large part because I made the change out of shame and because I believed that my pre-existing problems would magically melt away with the weight.
Carnie was slender, her eyes glowed with contentment, and I had an immediate realization: If she could do it, there was hope for me.
The last thing I wanted, however, was to be doing anything that felt like a diet, so I set about putting habits into place I could live with. I no longer avoid crowded restaurants for fear of knocking tables askew with my hips, and don't flee the building like it's on fire if someone pulls out a camera. I'd always considered Carnie Wilson to be my genetic twin: we were both chubby kids who became fat teenagers who became obese adults.
By the time I hit my 30s I was 300 pounds and utterly worn out by the lose-gain cycle, so I waved the white flag of surrender and decided I would eat whatever I wanted when I wanted.
But at the same time, I had to acknowledge that a steady stream of junk food was doing me no favors.
My designated food groups were fat, white carbs and salt: French fries, potato chips, Italian bread soaked in butter, cheeseburgers and fried chicken.
I agreed to have treats like fried chicken when I was truly craving it, and not when I wanted to fill an emotional hole. Nine months into my new way of life and 100 pounds lighter, I trained for and participated in the Avon Walk for Breast Cancer. My mission was to seek out food that tasted good and helped me escape the feelings of turmoil over a stressful job, unhappy relationship and the deep sorrow over slowly losing my father to Alzheimer's disease.
To this day, I love long-distance walking, as well as weight-training, Pilates and all forms of yoga.