05.10.2014
Brighton's breakfast scene is booming and there are plenty of places to eat and get your day off to a great start. So in no particular order, here's where to have the most important meal of the day in Brighton.
This independent breakfast place has an extensive morning menu, with everything from French Toast to eggs every which way.
This family-run business will evoke memories of your mum feeding you – and as they cook the food to order there is no fuss in swapping in and out your favourites. While the name suggests their pork speciality, if your vegetarian you still have plenty to choose from on the menu. This cafe prides itself on its great coffee, so if you are after a caffeine boost – head here. Food wise their pancake stack is popular and they also have plenty of fresh cakes and pastries if you want a lighter start to the day. As you'd expect from an independent French breakfast cafe, you can try a variety of croissants and continental-style versions of the English classic fry-up. They also make their own coffee blend and try and source the food locally wherever possible. The owners travelled all-round the USA before setting up shop down at the seafront – so they know how to do a classic American brunch.
Their full English (meat and vegan options) are a great way to start the weekend – but they also serve up bagels and burgers. They make as much as they can from scratch on-site and did we mention they do a mean Bloody Mary and breakfast Martini? You'll find an American-style brunch here, with pancakes and waffles, alongside the full range of English Breakfasts (meat, vegetarian and vegan versions). Head here for a classic home-made Cypriot breakfast, served with grilled Hellumi for the Veg option or Sucuk, a spicy beef sausage for an alternative meat version. And if you are more of a night owl, check out their newly converted basement, which has been transformed into a warm charming camp den that provides movie nights and a showcase for local performers. This family-run business believes in big portions and great service to make it a home from home. Breakfasts are served all day and they have a huge array of toppings for their speciality hashes. This award-winning cafe brings a a welcome South Indian flavour to Sunday Brunch in Brighton. The coffee and loose-leaf tea sold in the cafe comes from a few small farms in India for an authentic taste. They have the classic English breakfast range, alongside brunch items like Huevos Rancheros and American-style pancakes. Using local producers and serving up an extensive breakfast menu, they even do boiled eggs and soldiers, this cafe has plenty to get you going in a morning. It also has an outside garden to enjoy during the warmer months, so ideal if you want to catch a few rays while you graze. This quality French patisserie has a purely continental breakfast offering so expect pain au chocolat and cheese croissants. It doesn't get much more organic than at Silo where everything is made, baked and brewed in-house. The flour is milled there, the butter is churned in the basement and they even make their own yoghurt. And while organic food usually comes at a premium their Silo Breakfast is very reasonably priced. Tucked away just off the seafront, this French-British fusion cafe has a mouth-watering array of crepes and waffles for a sweet-toothed breakfast.
Have fun creating your crepe and mixing up the flavours – and for a more adult touch you can add a measure of Grand Marnier or Calvados to your breakfast.
Offering a variety of breakfast choices ranging from smoked salmon to white pudding and a sweet Cointreau-infused French Toast dish.
Their added option of a shot of whisky or gin with several of their meals gives their breakfasts' a welcome adult-edge.
Part of the Bills chain, this is a huge light and airy venue (it is a converted bus depot) to enjoy your breakfast in. If you have visited Bills before there won't be any surprises on the menu, so choose from the Full English to eggs every way and pancakes. You can get a oysters, kippers, scallops and a haddock flavoured omelette (Omelette Arnold Bennett) alongside the more traditional Eggs Royale. They have vegan pancakes and tofu on toast, alongside an all day breakfast deal and outdoor seating in the street when the weather is warm. A firm favourite with students, this cafe has an unashamed greasy spoon feel to its all-day breakfast offerings. If breakfast in a Grade I listed mansion is your thing – then this is where to head to for the first meal of the day. You can eat your smoked salmon and scrambled eggs and pretend you're an extra in Downton Abbey.
This award-winning vegetarian cafe is even a hit with meat eaters, thanks to its simple menu with quality (and ethical) ingredients. Great value egg dishes, which come with their own fruity breakfast sauce, and plenty of gluten free and vegan options has made this a popular place to eat in or take away.
Bar by night and cafe by day,  enjoy your breakfast bap on their outdoor terrace next to the beach.
Whether you eat in or take it away, try their signature breakfast baps or something from their deli range. Another veggie and vegan breakfast place in Brighton, all the food is cooked to order while you wait. They do a mini and full breakfast range so you can choose one depending on the size of your appetite, along with vegan pancakes and eggs every way. And here are 44 more reasons to visit Brighton and a few places to stay if you want to make a whole weekend of it. When I moved here a dozen years ago, the very concept of a Nashville vegan restaurant seemed ridiculous. Khan's DessertsRight down the street from Wild Cow in East Nashville is the tiny Khan's Desserts. Above was one of my favorites, a vegan crabcake, but they stopped making it a few years ago. Sunflower CafeIn late 2012, a new Nashville vegan restaurant popped on the scene in Berry Hill, right off Thompson Lane. I love their cafeteria style serving because it's a beautiful treat for the eyes and it's very quick. The Wild CowThe Wild Cow is a fully vegetarian (mostly vegan) restaurant in East Nashville, off Eastland Avenue. Vegan VeeWe followed Vegan Vee back from the early days when she sold blondie bars at Sunflower to when she expanded and started a whole world of delicious gluten-free vegan desserts that she sold all over the natural restaurants in Nashville. I swing more towards fruity desserts than chocolate laced, so my all-time favorites at Vegan Vee are her lemon muffins that are light, fluffy, sweet and tart, and covered with lemon glaze.
Grins Vegetarian CafeGrins is actually located on Vanderbilt's campus, but anyone can eat there. Woodlands Vegetarian Indian RestaurantOne might not naturally think of Indian as an option for a Nashville vegan restaurant, but it's a great option. Bongo JavaBongo Java is part of a family of restaurants including Grins Vegetarian, and Fido.
For lunch, they serve a mean black bean burger (request it without mayo), and a grilled portobello and eggplant sandwich (request it without cheese.) For side dishes, they have hummus, fries, corncakes, and yummy sweet potato fries.
FlyteFlyte is my husband's favorite restaurant, and while it's not a pure Nashville vegan restaurant, they always have a few options for us, or are open to creating something unique.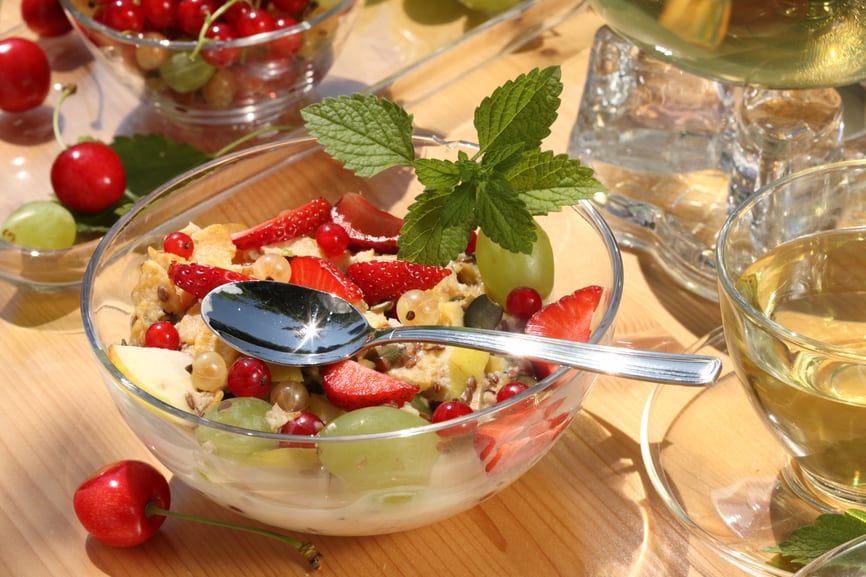 Pinewood SocialThis is a fun place with coffee, a bar, a bowling alley, and a restaurant with schmancy drinks and really good food.
Sunset GrillThis is a great upscale restaurant with a nice outdoor patio, and where supposedly you can spot celebrities. We tried two kinds of vegetable stir fry dishes, both of which came with rice, and both of which were just okay. Maybe it was just an off night for Thai Phooket, but I don't have much interest in trying it again.
Calyspo CafeThis is a great, quick, cheap place to grab some vegan Caribbean food, with several locations around Nashville. Jamaicaway We've had some good Jamaican food at Jamaicaway in the Nashville Farmers' Market off Rosa Parks Avenue near the Bicentennial Mall. Anatolia Turkish RestaurantThis restaurant is tucked into a strip mall on White Bridge Road in West Nashville, but it's worth the trip. The dough is just the right chewy and crunchy texture, and I love their marinara sauce and simple garlic, olives, basil on top.
Kalamata'sThis is a great, inexpensive Mediterranean restaurant with a few locations around Nashville. Las PaletasWhen you're in 12 South, check out Las Paletas across from Sevier Park for a cold treat. Taco MamacitaI applaud Taco Mamacita for having a completely separate vegan menu, and each time I've gone, I've been so excited to be able to order straight off a menu without substitutions. We tried enchiladas, tacos, and tortilla soup, and each time come out feeling the same way: disappointed. East Nashville is a little mecca for vegans, with Wild Cow and Khan's Desserts as the centerpieces, but studded with many amazing options.
Barista ParlorIf you're looking to impress anyone with a really cool coffee shop, check out Barista Parlor on Gallatin just north of Five Points.
Bella Bakery Bella makes their bread in house with natural yeast, and it's awesome to have a dedicated bread bakery in the neighborhood, at the Shoppes of Fatherland. Far EastThis is a nice Vietnamese restaurant in the Shoppes of Fatherland with good vegetarian options. I Dream of WeenieThis is a cute little hot dog stand operated out of an old VW parked across from Pied Piper.
Local TacoAt the Shoppes of Fatherland, you can find a great restaurant atmosphere at Local Taco. Mad Donna's This is a super popular brunch location on the weekends, likely because of their fun covered patio and bloody Mary bar. Margot Cafe and Bar Margot is a cute little upscale French and Italian restaurant right at the corner of Five Points in East Nashville. Pied Piper CreameryThey make new flavors nearly daily, and usually have a sorbet option and sometimes a nice chocolate coconut vegan ice cream.
Rumours EastThis is a great upscale restaurant in an old Victorian house with seating on a front porch, inside the house, on the back patio, and even in the back yard. Sky Blue CafeThis restaurant is in the Edgefield area of East Nashville, close to East Park. TreehouseThis cute restaurant is tucked into Five Points right near Wags and Whiskers, a great little pet store. Eastland CafeAcross the street from Rosepepper is this upscale cafe that serves again offers a few options for those of us who eat plant food. Rosepepper CantinaThis is a fun Mexican restaurant with ultra-fast service and a family-friendly atmosphere. Two Ten JackTwo Ten Jack is a Japanese izakaya-style restaurant, which is pub style, small plated, food.
Italia PizzaMy favorite pizza in East Nashville is from Italia, specifically because of their daiya cheese, nice crust, and the fact that they deliver.
Lockeland TableLockeland Table is a farm-to-table restaurant at the corner of 16th, right down Woodland from Five Points.
The PostMy favorite little neighborhood East Nashville coffee shop for working on my site is The Post.
Gojo Ethiopian Restaurant Nashville Gojo Ethiopian Restaurant is in Berry Hill, just off of Thompson Lane at the intersection with Nolensville Road. Taco Mamacita's Vegan Menu Not rated yetTaco Mamacitas in Edgehill Village (by Music Row) has a full vegan menu. Zoe's Kitchen Nashville Veg-Friendly Not rated yetZoe's is also a great, vegan-friendly eatery! To get more breakfast ideas and find out how you can help a child in need, please visit the Kelloggs Share Breakfast Campaign.
Though it only houses four tables, Khan's makes desserts that are sold all around Nashville.
They focus on farm-to-table food prepared fresh daily and served on a hot and cold bar line.
This Nashville vegan restaurant itself has great ambiance and is always filled with an eclectic mix of people, a sight I love to see. Their menu changes daily, but usually has many vegan options and the prices are college cheap.
Their food is all cooked in oil, and in many African countries dairy products are avoided altogether, so it's rare to find something that would be vegetarian instead of completely vegan in their cuisine.They have a few appetizers, but we go straight for the vegetarian combination. It is actually a coffee house, but it serves some yummy dishes that many students in the area munch on while studying. Personally I think their 2015 chef, Mike Moranski, is the best they've had since the beginning. Sloco is in 12th South restaurant and they stick to local, seasonal produce in their sandwiches.There are three vegan options on the menu, and some of the other sandwiches can be made vegetarian as well.
I haven't seen one there personally, but that's the word on the street.They have a tasty hummus starter that can be brought out without feta cheese, and a few salads that can be adapted to be vegan. We've never had a problem requesting no feta on any of their salads, or substituting tahini sauce for tzatziki sauce. I am hugely disappointed to have to report that we've yet to be even a little impressed by the actual taste of the food.I really wish I could give it a good review, but the salads I've had were made with iceberg lettuce and the rest of the ingredients were flavorless. Love the Elvez.If you go, ask the host for a vegan menu and good luck with a better experience than we've had. Stay around Five Points for funs bars, The Turnip Truck, I Dream of Weenie hot dogs, Pied Piper sorbets, Five Points Pizza, Rumours East, Tree House, Fat Bottom Brewery, Mad Donna's, Calypso Cafe, Barista Parlor, Far East Vietnamese fusion, Bella Bakery's whole wheat desem bread, High Garden tea, Local Taco, and Lynne Lorraine's juice. They really don't have much in the way of vegan food, but you can get a cold brewed coffee and really nice chocolate bar and enjoy the exquisite decor in an old garage and look for famous musicians. You can add daiya cheese (for $3 a pizza) and their vegetables and olives are high quality. While they are not vegetarian, they have one vegetarian dish available on the menu, which changes seasonally. Do make sure to ask that the sorbet has no milk in it because recently we almost ordered one on the assumption that it was clearly vegan but it had "a little bit of milk." Huh? They have an ever-evolving menu, and as with most fancy restaurants nowadays, they can alter or create a vegan option for you and it will taste good. They're open for just breakfast and lunch and have a few outdoor tables, and typically a nice size line for seating.
They have an actual treehouse built above the outdoor patio that you can reserve for slightly larger parties. At the risk of sounding slightly indulgent, let me again say that I enjoy their happy hour cocktails.
It's a fun atmosphere with a big outdoor patio open during nice weather and swanky indoor seating.
It's always featured in articles and TV shows on the city because the beans are roasted in house and you can take tours of the chocolate production.
The servers, owner, and patrons are friendly and I like their music and atmosphere, and their coffee and juices are really good. Another thing you can do is look for places with great appetizers or side dishes and order several of those. It is my opinion and is not intended as medical advice.It is recommended that you consult with a qualified health care professional before making a diet change.
Arriving in London via exotic Scunthorpe, Kirsten has made it her mission to try out as many pubs and restaurants as she possibly can in the capital. You can choose from one of their specials and pair it with a few sides, or you can just assemble three or four of your favorite choices into one plate. On the weekend they have a yummy, inexpensive buffet lunch with many chapati, salad, soup, desserts, and several main entrees.During the week, we like to share one of the special dishes that has an assortment of different entrees and comes with a soup and drink.
It comes with 5 or 6 types of food, usually 3 are bean dishes and the remaining ones are vegetables.
The last time we were there they'd even created two vegan dessert options for us, rather than just offering sorbet. It's a cute shop with tasty vegan sandwiches like a meatball sub, a sliced seitan, and a grilled veggie, and it's definitely worth a visit. For entrees, they have three dishes that I zeroed in on: an Asian stirfry, a Mediterranean pasta, and a veggie pasta called voodoo. The person telling me hadn't been to Smiling Elephant, but they still told me I had to get to Thai Phooket.A few things about the place intrigued me. Venture over to the Walden's complex on Eastland for Wild Cow, Silly Goose, Rosepepper Cantina, Two Ten Jack, Eastland Cafe, and slighter down the road to Khan's Desserts. I like their crust, but it's more of the doughy, thick crust style, than the thinner, chewier style that I tend to prefer on pizza.
We had some absolutely incredible glazed Brussels sprouts there that I've been trying to recreate ever since. Recently they've added more vegan options in their refrigerated take away section, and they've always had a few vegan (and often gluten-free) desserts in the bakery window. Just make sure to ask if the items were cooked in butter, made with eggs, milk, or cheese, or have a stock made from animals. We'd like to know where you went, what you ate, and whether you'd recommend the restaurant. You do have to ask what is made with ghee, the clarified butter, and also if any cream or milk has been added to the dishes.
We've always had green beans and carrots with ginger and a cooked cabbage dish, but once we had a beets and potatoes vegetable dish.
Another cool thing about Bongo Java is that they have a theater upstairs where you can hear live music.They serve all day breakfast, lunch, and dinner, but most of their breakfast items are made with eggs.
In between the two is Italia Pizza, Lockeland Table, The Post, and Olive & Sinclair Chocolate.
At our most recent visit, the server told us the chef can prepare something for vegans with a little head's up, and we also had a tasty hummus platter and another vegetable dish. It sounds like a lot to ask, but once you get comfortable with the process, it's no big deal. If you live in Nashville and have a recommendation for a Nashville veg restaurant, we'd love to hear your story as well. They are very helpful with finding vegan options.Recently they updated their menu to better list the vegan options. They do have a side option for veggie sausage, ham, or turkey, but you would need to ask if the fake meat has eggs in it.
When ordering vegetarian voodoo, ask for a different kind of pasta as the original dish is made with egg noodles.They also have a few great side dishes like steamed veggies, quinoa pilaf and sweet potato fries.
And the second draw was that their entire restaurant is in a trailer parked right across from Titans Stadium. I love their spiced sweet potatoes with coconut flakes on top, and their callaloo is nice and vinegary.
Then you can make your own Nashville vegan restaurant!I hope you enjoyed this Nashville vegan restaurant guide! And, while I love making eggs and other homemade breakfast options, it sometimes just doesn't happen. There are now many restaurants that offer a vegan entree or two, and some even offer a separate menu. They have a yellow lentil puree, a regular lentil puree called Miser W'et that's kind of spicy, and our favorite is the chickpea puree called Shiro W'et.
If you find any other options for Nashville vegan restaurants, please contact me and I can add it to the page. So, I like to make sure we've got some healthy, yet convenient breakfast items on hand. It is outstanding!You eat everything with your hands and grab bites of food with a delicious buckwheat bread called Injera.
The tables are very close together, but service is fast and friendly, and they are make every dish to order, so you can specify to your heart's desire.To start, we love the fresh rolls appetizer.
Right now, Safeway (and affiliate stores) has some great deals on breakfast items as part of their Buy 4 Save $4 promotion. We also had a mushrooms pizza, which was tasty, but we would love it with a whole wheat crust. The servers are very aware of the vegan diet and will often offer you the choice to have the chef prepare a "vegetarian specialty," which is basically a unique preparation of the best vegetable and legume options they have in the restaurant.We had a nice anniversary dinner there once that even ended with homemade coconut milk ice cream, which I appreciate.
They have great vegetables and a small pickled thing on top, and the dipping sauce is delicious. So, I decided to stock up on a few things for convenient, quick breakfast ideas (you can see my full shopping trip in this google+ story here).We LOVE yogurt around here, especially the greek variety. She is a certified dietician with experience in Type 2 diabetes and menu planning for weight loss. I've read that certain Ethiopian restaurants take pride in their buckwheat flour being authentic.They also make their own blend of spicy iced tea. Their coconut milk-based soup and lemongrass soups are both refreshing and light.They bill themselves as the best pad thai in Nashville, and that may be true.
I'm also including a section on East Nashville, what I consider the most vegan-friendly area of town.
They also have a similar pasta with the same ingredients, and again, you can get it without cheese. They also have another pasta, and at lunch they serve a veggie dish and a quesadilla that can be made without cheese and sour cream.The prices are a little higher, but still affordable. As part of the promo, I found some roasted nut Nature Valley bars–and gluten free at that!
It's located in Hillsboro Village.Their breakfast items have more vegetarian and vegan options than at Bongo Java. For instance, several of them either have tofu scramble instead of eggs or fake meat replacing the usual meat (again, check for eggs in them.) They also have the bagels and sandwiches, one with hummus, another with peanut butter and banana. Then, the  boys love Nutri-Grain bars and I love that they don't have any high fructose corn syrup in them! Why does Cheerios show total carbs as 20g but another line has other carbs 16g Does that mean 36 is total or what?