This no bake energy bites recipe is super simple to make, made with healthier ingredients, and they taste like no bake cookies! Ever since my friend Courtney first introduced me to them on a ski trip in Breckenridge a few years ago, this no bake energy bites recipe has been on regular rotation in my house.
I've also posted about five different variations of this recipe on the site, from Cranberry Pistachio to Almond Joy to Nutella to Trail Mix energy bites. While the taste is great I'm having the hardest time rolling them, they keep crumbling even though I followed the recipe exactly.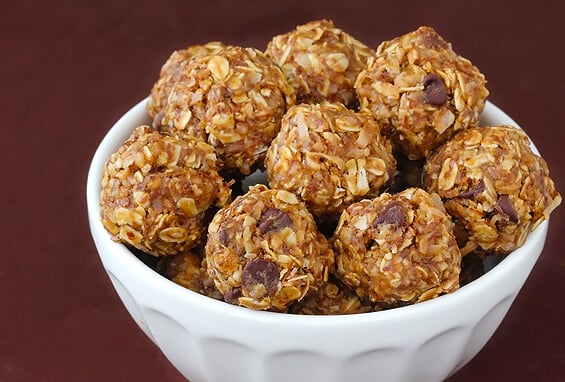 This homemade version snack bar is a MUST TRY for everyone including people who have never cooked in their lifetime.
I had adapted and combined 2 recipes from Children's Healthy & Fun Cookbook to derive at this simplified version.
I am submitting this recipe to Vegetarian Thanksgiving Recipe Carnival hosted by Fun and Food Cafe.
These snack bars even though made by oats, but the sunflower seeds & pumpkin seeds made them crunchy.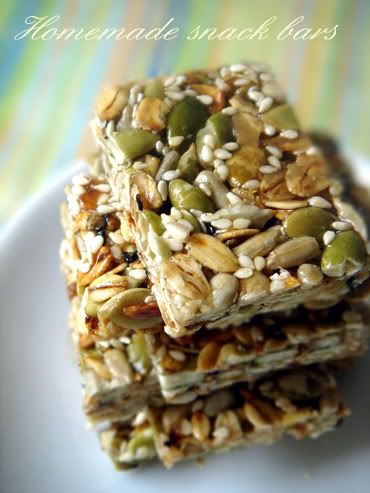 Tonight we made another double batch but used the dates from the almond joy recipe for half and honey for the other half and are still quite tasty. Alternatively take a look at those ingredients listed on the packaging of those commercial snack bars sold in the supermarket.