You know we LOVE DIY Projects here at The Budget Savvy Bride, and anything that helps you save money and get crafty at the same time is a win in our book! Our new sponsor Cherish Paperie offers DIY Program Fan Kits with a number of fabulous options to suit your budget.
These fans are completely DIY and are micro-perforated 2 per sheet and shipped flat for you to print and assemble. No eyelets or fasteners are included in the kits, so you will need a standard hole puncher to punch a small hole at the base of each panel, and purchase eyelets, brads or ribbons to bind the panels together…. Personalize the petals, using the Word document template or create your own template in your favorite software. Punch out the printed fan petal and secure to the rest of the petals with your own brad, eyelet or ribbon.
Jessica is the creator of The Budget Savvy Bride; she launched the site in May of 2008, shortly after becoming engaged. These would be perfect for my beach wedding and light enough to take with us to the Dominican Republic!!
I love the idea of program fans, especially since I'm having an outdoor summer wedding. Hey, I noticed that I won (unless there was actually another Ngaire out there who entered– which I suppose is possible, but quite unlikely). That's why I was SO pumped when Adrienne of Cherish Paperie got in touch with us to share about their fabulous DIY Fan Program Kits!
Cherish Paperie provides a Word template and general instructions to help set up the printing on the fans, but options for printing vary from printer to printer (see FAQ page for printer details).
Jessica has been recognized as a budget wedding expert by various media outlets and continues to share realistic inspiration and actionable tips to help brides save money on their weddings. I was toying around with the idea of having programs, but the typical folded paper seemed so boring and outdated. We have already thought about doing fan programs, but they can be expensive to buy and we are truly on a diy budget.
I've seen many a bride lust over the idea of having fan programs, but having them commissioned by a designer can be a little hard on the wallet because of the detailed design and assembly time involved- so Cherish Paperie came up with a way to give DIY and crafty brides the ability to do it all themselves for a great price!
You can get as fancy as your budget allows, but the main kits include 250 petals which would make 50 5-petal programs, but you could use fewer to make the kit stretch farther if you wanted!
You save money by printing and assembling the fans yourself – cost of DIY fans start at less than $1.00 each! Some forms of entry are worth more points than others and you MUST leave a comment below using your email address to be eligible. Entries will be accepted for the next week and the winners will be announced next Tuesday on the widget.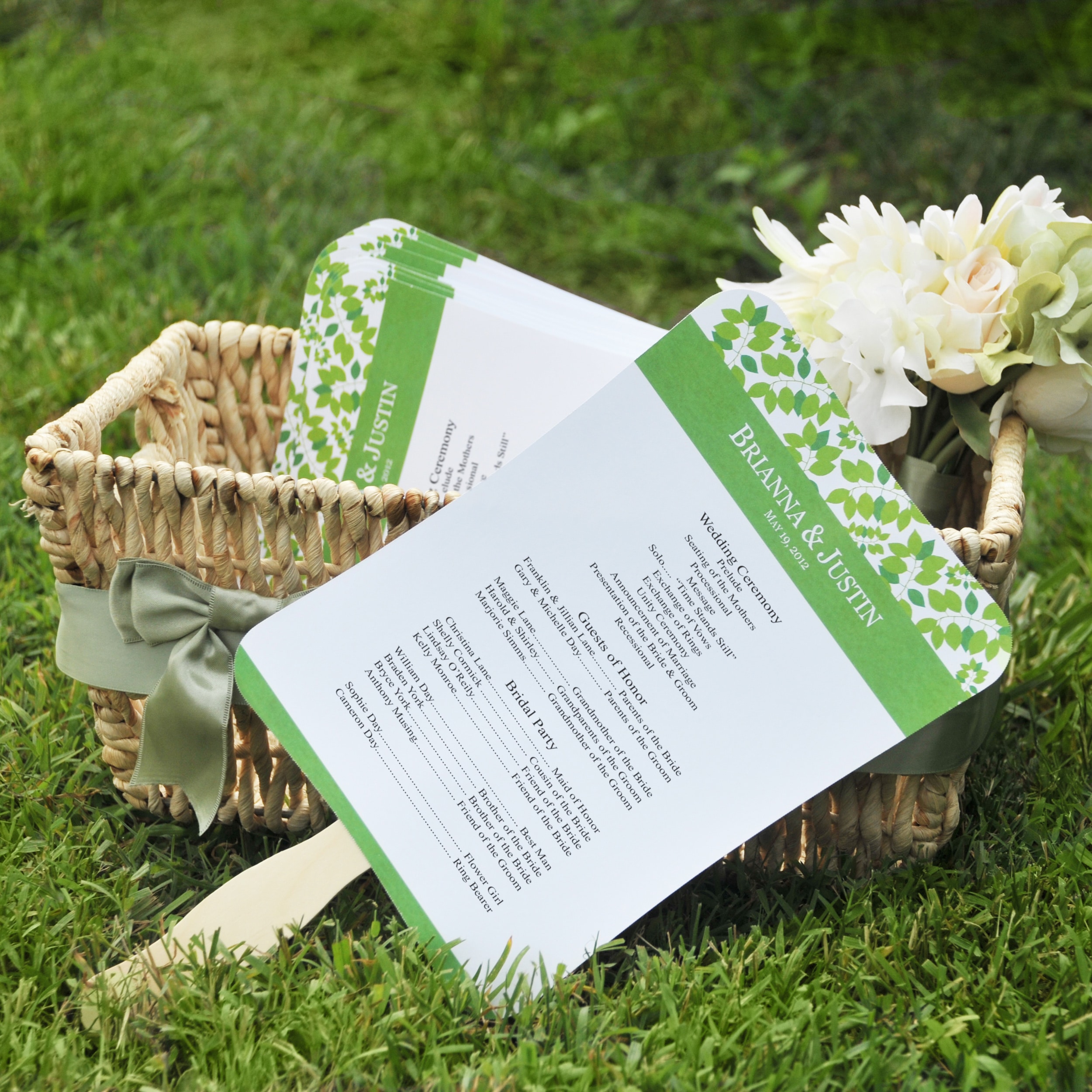 17.07.2013 admin